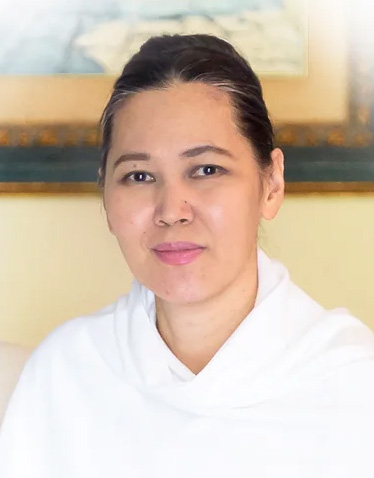 Master Wongsakon  is a Thai Buddhist Meditation teacher and former entrepreneur.  She is a best-selling author and has written numerous books and articles on the subject of Buddhism, Meditation, Mindfulness and the health dangers of the Internet, Smart Phones and social media on humanity, health and the World.

Having practiced meditation for over 30,000 hours, Master Wongsakon "broke the code" gaining "insight wisdom" and understanding of the "ultimate truth" about the law of nature and energy.

Her unique abilities and understanding allows her to teach about the effects of "fine energy" on physical and mental health. This includes how toxicity in the mind and body can become the root of disease, pain, depression, lack of consciousness and deep feeling of unhappiness. Modern medicine often only treats the symptoms, not the root cause. 

Master Wongsakon describes purification of mind and body as an essential part of modern health care. She also reveals the effects of karma on our health and our lives and what can be done to lessen the impact of this energy.

The Master teaches an advanced form of meditation called "Techo Vipassana" or "Fire Meditation", which uses the body's fire element to burn the impurities in the mind and body, which are the root cause of disease and suffering. This method uses the 4 foundations of mindfulness and stresses the importance of moral conduct for a healthy, happy life.

Over the Past 17 years Master Wongsakon has taught Dhama to more than 100,000 people and teaches High level meditation focused on reaching Enlightenment to 1,000 people annually, including Thai monks, laypeople, and foreign students. The Master is President of the Knowing Buddha Organization (KBO), an international advocacy group.