Through close partnerships and collaborations, A4M/MMI seeks to further redefine the landscape of modern medicine. By establishing these associations with noteworthy, recognized organizations and establishments, we can collectively further educational awareness, and teach practitioners best practices in integrative care.
International Educational Partners
A4M-Dubai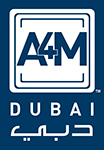 Rooted in a tactical approach to clinical education, the Institute of Medical Aesthetics (IMA) is committed to providing high standard training programs for medical professionals in the latest procedures in aesthetic medicine, and holds an annual conference on Anti-Aging medicine in the heart of Dubai. As a strategic A4M partner since 2014, IMA is held in conjunction with A4M's monthly hands-on training for the Aesthetic Fellowship led by clinical experts Dr. Maria Angelo-Khattar and Servane Collette. Their brand new Certification in Advanced Injectables was recently approved by the Dubai Healthcare Authorities.
A4M-Japan
As the first company in Japan to develop an amino acid supplement to support the HGH release, the Autobahn Group acts as an innovative and strategic partner for A4M in Asia. As one of the initial supporters for A4M's expansion into Japan, Dr. Matsuyama and the Autobahn Group continues to serve as a valuable partner as we launch our first ever annual conference on Anti-Aging, Integrative, and Functional Medicine in Japan.
A4M-India
Developed in partnership with Dr. BK Modi, a successful social entrepreneur, and global thought-leader who has recently launched the Smart Metabolic Anti-Aging Centre in Saket as part of his Mediciti, A4M-India is a continuation of collective efforts to advocate breakthrough transformations in the ever-changing landscape of healthcare. With the Smart Metabolic Anti-Aging Centre's focus on long-term solutions through integrative approaches including regenerative medicine techniques, plant-based nutraceuticals, hormonal therapies, and lifestyle support & recommendations, India is well poised to become a designated hub of integrative wellness and proactive healthcare
A4M-Taiwan
With the ultimate goal of enhancing the health and well-being of Taiwan's patient population, REDOX Integrative and Functional Medicine Center provides comprehensive services including innovative functional testing, research-based nutritional supplements, customized compounding, and health management programs. In partnering with the American Academy of Anti-Aging Medicine, Dr. Ou and the REDOX Integrative and Functional Medicine Center will help further the A4M mission to Taiwan.
A4M-Brasil
With the increasing demand for functional and integrative medicine education in Portuguese and Spanish speaking countries, A4M is collaborating with Dr. Edson Peracchi and H4H Institute in Brasil to translate A4M's Fellowship in Anti-Aging, Metabolic and Functional Medicine, as well as hosting their first ever conference in Brasil in 2021.
A4M-Thailand
With over 30 years of research & development, commercial manufacturing, physician education and scientific expertise in Biological Regenerative Medicine, the European Wellness International Group (www.european-wellness.com) which is spearheaded by Professor Sri' Dr. Mike Chan and his team of elite academicians, clinicians, and scientists are proud to be the strategic A4M partner for Thailand. EW Villa Medica Bangkok (www.ewvillamedica.com) is strategically poised as the flagship Asian hub for Aesthetic Medicine and Biological Regenerative Medicine providing only the best Swiss and German biomedical solutions to its global clientele.
Educational Partners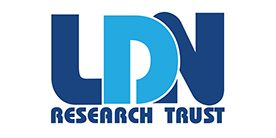 A4M/MMI is proud to announce its newest partnership with LDN Research Trust. Founded in 2004, the Trust's primary objective is to spearhead clinical trials of low dose naltrexone for autoimmune diseases, cancers, and other chronic diseases and disorders. Through raising global awareness and funding clinical trials, LDN functions as a non-profit registered charity, working to increase worldwide knowledge and participation in treatment methods to curb the epidemic of chronic disease.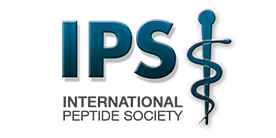 The recent partnership between A4M/MMI and the International Peptide Society marks the commitment of both organizations to further advance the research, practice, and application of peptide therapies. Through evidence-based medicine and clinical research, IPS is on the forefront of modern medicine--and demonstrates a dedication to education and patient wellness through the most groundbreaking technologies and therapies.
Media Partners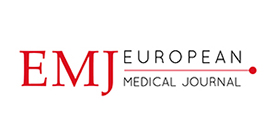 The European Medical Journal is an independent, open-access eJournal published across 16 different therapeutic areas, covering content focused on pioneering medical technologies, breakthrough technological developments, and groundbreaking advancements in healthcare. EMJ delivers its readers the latest highlights in medical congresses, abstract reviews, and peer-reviewed articles, reviewing a variety of topic areas such as human genetic, precision medicine, cardiology, oncology, and many more.