Through close partnerships and collaborations, A4M/MMI seeks to further redefine the landscape of modern medicine. By establishing these associations with noteworthy, recognized organizations and establishments, we can collectively further educational awareness, and teach practitioners best practices in integrative care.
The American Academy of Anti-Aging Medicine gratefully acknowledges our affiliates. For more information on partnership opportunities, please email j.correa@tarsusmedicalgroup.com or call 561.997.0112.
International Affiliates
A4M-Brasil
With the increasing demand for functional and integrative medicine education in Portuguese and Spanish speaking countries, A4M is collaborating with Dr. Edson Peracchi and H4H Institute in Brasil to translate A4M's Fellowship in Anti-Aging, Metabolic and Functional Medicine, as well as hosting their first ever conference in Brasil in 2021.
A4M-Dubai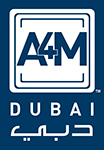 Rooted in a tactical approach to clinical education, the Institute of Medical Aesthetics (IMA) is committed to providing high standard training programs for medical professionals in the latest procedures in aesthetic medicine, and holds an annual conference on Anti-Aging medicine in the heart of Dubai. As a strategic A4M partner since 2014, IMA is held in conjunction with A4M's monthly hands-on training for the Aesthetic Fellowship led by clinical experts Dr. Maria Angelo-Khattar and Servane Collette. Their brand new Certification in Advanced Injectables was recently approved by the Dubai Healthcare Authorities.
A4M-Russia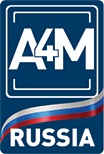 Delivered in partnership with R-Pharm Compound- a Russian-based, leading innovator in health technology, compounding pharmaceuticals, and personalized medicine- A4M Russia will include the annual holding of an international A4M/MMI conference with the participation of world-class clinicians, researchers, and thought leaders. Additionally, the partnership with R-Pharm Compound will include the Russian translation of the esteemed A4M/MMI Fellowship in Anti-Aging, Metabolic and Functional Medicine. Ultimately, A4M Russia will be dedicated to equipping the most innovative clinical education in the fields of preventive and anti-aging medicine to clinicians in Russia and surrounding regions.
A4M-India
Developed in partnership with Dr. BK Modi, a successful business and social entrepreneur and a global thought-leader who launched the Smart Metabolic Anti-Aging centre and the Modi Yoga Retreat as a part of his living "Happy & Healthy Beyond 100" philosophy. A4M-India is a continuation of collective efforts to advocate breakthrough transformations in the ever-changing landscape of healthcare. With the Smart Metabolic Anti-Aging Centre's and Modi Yoga Retreat's focus on long-term solutions through integrative approaches including regenerative medicine techniques, plant-based nutraceuticals, hormonal therapies, and lifestyle support & recommendations, India is well poised to become a designated hub of integrative wellness and proactive healthcare
A4M-Japan
VANTAGE, INC engages in the business of medical personnel placement services. It provides part-time and full-time physician referral services through the physician referral site MedRT.com; as well as part-time job referral; job change introduction services to nurses, pharmacists, clinical laboratory technicians, clinical engineers and radiologists. With the 2nd annual conference planned for 2021 in Tokyo, A4M-Japan continues to serve as a valuable partner to help grow the Anti-Aging, Integrative and Functional Medicine movement in Japan.
A4M-Taiwan
With the ultimate goal of enhancing the health and well-being of Taiwan's patient population, REDOX Integrative and Functional Medicine Center provides comprehensive services including innovative functional testing, research-based nutritional supplements, customized compounding, and health management programs. In partnering with the American Academy of Anti-Aging Medicine, Dr. Ou and the REDOX Integrative and Functional Medicine Center will help further the A4M mission to Taiwan.
A4M-Thailand
With over 30 years of research & development, commercial manufacturing, physician education and scientific expertise in Biological Regenerative Medicine, the European Wellness International Group (www.european-wellness.com) which is spearheaded by Professor Sri' Dr. Mike Chan and his team of elite academicians, clinicians, and scientists are proud to be the strategic A4M partner for Thailand. EW Villa Medica Bangkok (www.ewvillamedica.com) is strategically poised as the flagship Asian hub for Aesthetic Medicine and Biological Regenerative Medicine providing only the best Swiss and German biomedical solutions to its global clientele.
A4M-South Africa
DNAlysis Biotechnology has become known as one of the leading genetic testing laboratories in the world with a wide range of DNA tests available in the nutrigenomic and pharmacogenomic spheres. Distributed globally in partnerships with Nordic Laboratories, DNAlysis has always prioritzed the education and training of healthcare practitioners to ensure the appropriate utility of genetic testing in the clinical environment. This focus on education is the catalyst behind the synergy with A4M - together they plan on enhancing the training of medical pratcitioners in South Africa.
Educational Affiliates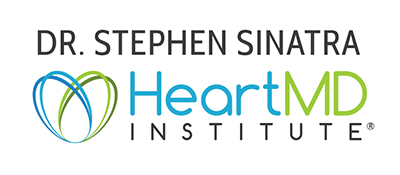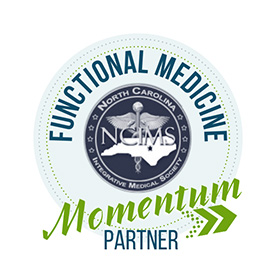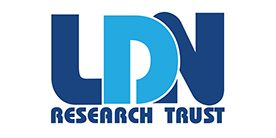 A4M/MMI is proud to announce its newest partnership with LDN Research Trust. Founded in 2004, the Trust's primary objective is to spearhead clinical trials of low dose naltrexone for autoimmune diseases, cancers, and other chronic diseases and disorders. Through raising global awareness and funding clinical trials, LDN functions as a non-profit registered charity, working to increase worldwide knowledge and participation in treatment methods to curb the epidemic of chronic disease.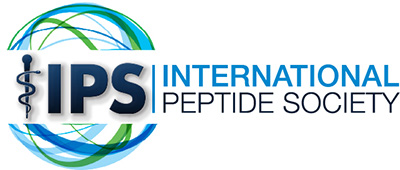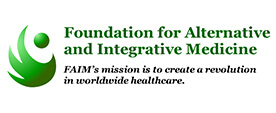 The Foundation for Alternative and Integrative Medicine (FAIM) searches the world for effective, nontoxic, and low-cost alternative medical therapies. Their mission is to create a revolution in worldwide healthcare.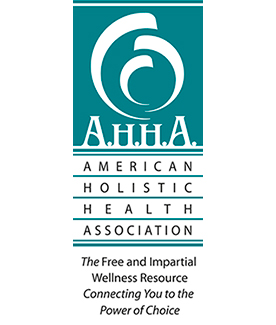 The American Holistic Health Association (AHHA) is a trusted online resource dedicated to empowering individuals to enhance their health and quality of life by serving as a free, impartial clearinghouse for locating resources to support active self-care and healthy lifestyle change.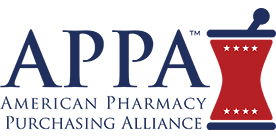 The American Pharmacy Purchasing Alliance is a community of pharmacy owners, pharmaceutical experts and professionals dedicated towards the recognition and advancement of the specialized industry pharmacy, patient care & pharmaceutical purchasing. At APPA, we strive to represent a collective and unmistakable voice.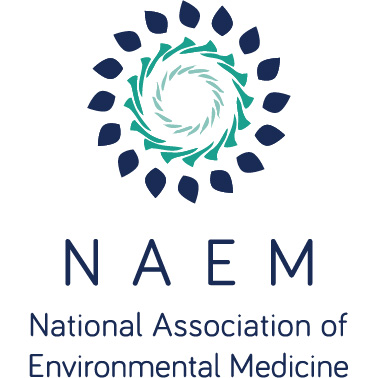 Media Affiliates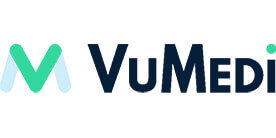 VuMedi is the largest content source for educational videos for healthcare professionals. Helping clinicians make optimal patient care decisions through comprehensive video education from a variety of trustworthy institutions and practitioners.