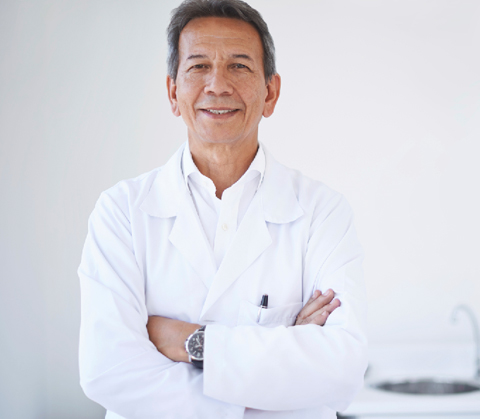 Overview
The International Anti-Aging Fellowship Certification program is an interactive online educational experience, instructing participants with the knowledge and skills needed to effectively practice anti-aging, preventative, and functional medicine.
This online accelerated Fellowship certification is comprised of the latest findings in the areas of endocrinology, cardiology, neurology, cancer therapies, nutrition, and several more. The Fellowship curriculum is designed for progressive learning, and is designed by world-renowned experts from a variety of disciplines. The final portion will conclude with case presentations that will provide the knowledge for instant clinical implementation.
Or call 561.997.0112 to learn more.
Requirements:
40 Hours of Online Module Training
Online Examination Upon Completion of Modular Program
Membership in the American Academy of Anti-Aging Medicine (A4M)
An MD, DO, DPM, or MBBS degree from an accredited medical school
An active medical license in the state, province, or nation where the applicant resides
No significant disciplinary actions against the applicant, or a written appeal including full disclosure of all disciplinary actions
A Curriculum Vitae (resume) demonstrating a minimum of 5 years clinical practice experience (residency training applies)
Upon Completion of this Certification Program, the participant will:
Recognize the hormonal changes that manifest amongst women & men with aging
Discuss the risks & benefits of estrogen, progesterone, testosterone, DHEA, pregnenolone & melatonin
Discuss the functions of estrogen, progesterone, testosterone & DHEA in the body
Know the structure of the sex hormones & their metabolism
Understand the intricate web that the hormones compose in the body
Know the symptoms of estrogen, progesterone, testosterone & DHEA loss
Learn the symptoms of estrogen, progesterone, testosterone, & DHEA excess
Understand the differences between synthetic & bio-identical hormones
Review the key signs & symptoms of adrenal fatigue
Learn the glycemic index & its use in determining the glycemic load of foods
Identify patients with syndrome X/metabolic syndrome
Learn nutritional supplements & lifestyle recommendations for treatment of the components of metabolic syndrome
Establish a treatment course & treat patients with insulin resistance, diabetes & neuropathy
Learn factors associated with intestinal permeability
Discuss the consequences of inflammation on the neurological system
Have a comprehensive understanding of the relationship between the GI tract & neurotransmitter
Discuss the role of nutrition & digestion in the balancing of gut flora
Know the role of nutrition in maintaining optimal health as the patient ages
Learn phase I & phase II detoxification & the consequences of the body's inability to detoxify
Learn nutritional depletions caused by medications
Fellowship Schedule
Day 1
What You Must Know About Women's Hormones
What You Must Know About Male Hormones
PMS/PCOS
Day 2
New Treatment Modalities for Insulin Resistance and Diabetes
An Anti-Aging Approach to Weight Loss
Case Histories, Nutrients
Introduction to Nutrients
Case Histories, Minerals
An Anti-Aging Approach to Thyroid Disease
Thyroid Case Histories
On the Sweet Side
Day 3
What You Must Know About Gut Health: Prebiotics, Probiotics, Yeast, and Parasitic Infections
Celiac Disease: An-Anti Aging Approach
Clinical Aspects of Gastrointestinal Health
A Metabolic Approach to Neurological Diseases
Brain Fitness
Day 4
Amino Acids and Health
Fatty Acids and Health
Fatty Acids and Health
Nutritional Depletions Caused by Medications
New Therapies for Autoimmune Diseases
Osteoporosis
New Treatment Modalities for Arthritis
Liver Detoxification
Day 5
Case Histories Intensives, Part 1
Case Histories Intensives, Part 2
Case Histories Intensives, Part 3
Focus on Wellness
The Importance of Taurine
Pain Management, Innovative Treatment Options
Fatigue
Understanding Osteoporosis