The Aesthetic Anti-Aging Fellowship - Staff and Faculty

Dr. Sharon McQuillan, MD (USA)
Founder of the Aesthetic Anti-Aging Fellowship & Faculty Member
Dr McQuillan instituted The Aesthetic Anti-Aging Fellowship in conjunction with The American Academy of Anti-Aging Medicine in 2007. She is one of the main lecturers in the theory part of the Aesthetic Fellowship (Online Modules) and also provides the hands-on training for American practitioners at her clinic in the USA (Ageless Aesthetic Centre, Florida)
Dr McQuillan is a Board certified physician who specializes in both Aesthetic and Anti-Aging Medicine. She received her undergraduate degree with a combined major in Biology and Chemistry from Kent State University and then attended The Ohio State University College of Medicine where she graduated with honors.
She has studied under many of the world's leading specialists in aesthetic medicine, including Drs. Jean and Alastair Carruthers, who pioneered Cosmetic Botox.
Dr. McQuillan lectures internationally on Aesthetic Medicine and is also a nationally certified trainer and lecturer for leading manufacturers of aesthetic devices. Dr. McQuillan has been featured in Dermatology Times, Vogue, Medical Spa Report, Elevate, MedEsthetic, Skin Inc., Medical Spas, and Healthy Aging magazine.
In 2009, Dr. McQuillan formed the Ageless Regenerative Institute in conjunction with a team of experts in stem cell therapies from the medical, legal, biotechnical, and manufacturing arenas. This expert team has developed an approved method and protocol for the harvesting and isolation of adipose derived stem cells for autologous reimplantation. She is certified in the therapeutic and cosmetic use of Botox®, the cosmetic use of facial fillers, sclerotherapy, mesotherapy, chemical peels, the aesthetic use of lasers, tumescent syringe liposculpture, endovenous laser ablation, and ambulatory phlebectomy.

Dr. Maria Angelo-Khattar (UAE)
Fellowship Course Director, Hands-On Modules Dubai
MD, PhD, MSc Dermatology
Dr. Maria Angelo-Khattar's International background combined with her expert's knowledge of the aesthetic industry in Dubai makes her the ideal physician for supervising the Hands-On Aesthetic training recently introduced in Dubai. Dr. Maria Angelo-Khattar is not only a renowned worldwide lecturer on the topic of minimally invasive aesthetic procedures but also a leading aesthetic practitioner in Dubai.
Dr. Maria Angelo-Khattar obtained her B.Sc. Honours and Ph.D. from King's College and St. Mary's Hospital Medical School, University of London. She is a Fellow of Royal Society of Medicine, UK. Dr. Khattar served as an Assistant and then Associate Professor at the Department of Pharmacology and Toxicology at the Faculty of Medicine, University of Kuwait. In 1984, Dr. Khattar established the Toxicology Unit, a joint venture between the Ministry of Health and the Faculty of Medicine, Kuwait University. Dr. Khattar has published 40 papers in International journals.
Currently, Dr. Khattar runs Aesthetica Clinics, now located in three different areas of Dubai (DHCC, Jumeirah & Deira).

Dr. Qassim Ahli (M.B.B.Ch) (UAE)
Faculty Member & Teaching Member
Consultant Plastic Surgeon, Dermalase Clinic, Dubai, UAE. Head of the Plastic Surgery Unit, Sheikh Rashid Hospital, Dubai, UAE. Consultant Plastic Surgeon, Al Burj Medical Centre, Dubai, UAE.
As Consultant Plastic Surgeon at the exclusive Jumeirah beauty enhancement clinic, Dermalase Clinic, Dr. Ahli is responsible for the clinic's highly effective plastic surgery treatments and brings more than 12 years of medical and surgical experience to Dermalase. Dr. Ahli is a board-certified medical doctor who is highly-qualified and experienced in several forms of aesthetic and reconstructive plastic surgery procedures including face fillers, facelifts, eyebrow jobs, blepharoplasty (surgical modification of the eyelids), ear pinning, rhinoplasty,breast surgery including augmentation, lifts and reconstruction, liposuction, tummy tucks, buttock augmentation, thigh lifts, calf augmentation, ankle shaping and more, all of which are offered by Dermalase Clinic.
After earning his medical degree (M.B.B.Ch) from Gothenburg University's Faculty of Medicine in Sweden in 1998, Dr. Ahli completed his internship and residency programme at leading Dubai-based Rashid Hospital before undertaking his post-graduation specialty training in plastic surgery at the Plastic Department in Sahlgrenska University Hospital in Gothenburg, Sweden.
Dr. Ahli belongs to the Emirates Plastic Surgery Association, Emirates Medical Association, Sweden Plastic Surgery Association and the European Association of Plastic Surgeons.

Dr. Ali Singel (LRCSI, LRCPI, M.B.B.Ch, NUI, DDsc, MSc, MD) (UAE)
Faculty Member & Teaching Member

Consultant Dermatologist, Dermalase Clinic, Dubai, UAE. As Consultant Dermatologist at the exclusive Jumeirah Dermalase Clinic, Dr. Singel is responsible for the clinic's highly effective dermatology and brings more than 15 years of medical experience to Dermalase.

Dr. Singel is a board-certified medical doctor who is highly-qualified and experienced in dermatology. After earning his medical degree from the Royal College of Surgeons and Physicians in Ireland in 1997.

Dr. Singel continued to train in dermatology, laser and phototherapy before working in different hospitals around the UK under several experts and pioneers in the treatment of skin disease.

Dr Singel - who is a fellow of Harvard Medical School - has several post graduate degrees including DDsc (diploma in dermatological sciences), MSc (masters in dermatological sciences) and MD (doctor of medicine), all of which he obtained in the UK.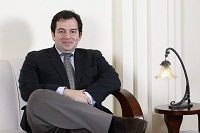 Dr. Francisco Manuel Falcão de Melo, MD (Portugal)

Dr Falcão de Melo is a general plastic surgeon/ consultant from Portugal now based in Dubai. Since 2011, he is part of the group of clinicians providing aesthetic treatments at Aesthetica clinic. His areas of interest include plastic, reconstructive and aesthetic surgery including head and neck, breast, body contouring, oncology, chronic wounds and hand surgery.

After graduating from FCML University, he attended fellowships and post-graduate residencies to further his study and then began to teach at the University where he had previously gained a degree. Dr. Falcão de Melo was a medical officer in the military for a year and has completed other public services including work in many plastic and reconstructive surgery hospitals. He is a member of the Portuguese medical association, the plastic reconstructive and aesthetic surgery association, medical science society of Lisbon, and societies for hand and burn injuries.

Dr. Falcão de Melo has worked at over five private practises and attended over one hundred conventions and courses on plastic, reconstructive and aesthetic surgery, microsurgery, burn care and hand surgery, six of his papers have been published.
Dr. Sinem Larsen, MBBS (Turkey)

Dr. Larsen graduated as an MD from the University of Ankara Turkey in 1997. She practiced as a general practitioner in a family clinic in Turkey until 2005. She then practiced at the Emirates Hospital in Dubai.

She has now been working as an aesthetic practitioner for several years at Aesthetica clinic in Dubai where she performs minimally invasive aesthetic procedures. Dr. Larsen is a regular teaching member in the hands-on modules held at Aesthetica Clinic in Dubai where she is responsible for supervising and teaching injectables procedures.


Dr Juliana Correa Saldarriaga, MD (Colombia)

Dr. Correa obtained her MD degree from CES University in Medellin, Colombia in 2007. Dr. Correa has completed internships in Anesthesia, Orthopaedics, Gynecology and Obstetrics, Surgery, Paediatrics, emergency medicine and internal medicine. She then went on to complete post graduate Master studies in Clinical Nutrition (2013) and Neuropsychology and Dementia (2009) at the University of Barcelona. She then specialised in aesthetic medicine by joining Aesthetica Clinics in Dubai.