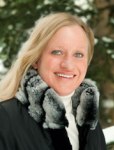 ---
Dr. Heidi Archer serves as Medical Director at two BodyLogicMD practices: BodyLogicMD of Vail and BodyLogicMD of Northern Virginia. She dedicates her practices to providing her patients all the benefits of preventive medicine and wellness, and anti-aging. Dr. Archer uses a combination of bioidentical hormones and customized nutrition and fitness programs to help men and women find relief from the symptoms of hormone imbalance such as weight gain, loss of energy, low libido and depression.
Heidi Archer, M.D. is board certified by the American Academy of Physical Medicine and Rehabilitation. She is an active member of the American Academy of Anti-Aging and a member of the fellowship for Anti-Aging and Functional Medicine.
Dr. Archer graduated from Georgetown University medical school in 1991. She trained in Physical Medicine and Rehabilitation at the National Rehabilitation Hospital, serving as Chief Resident at the nationally acclaimed facility. She was honored by her peers as one of the best in Washington magazine's Top Doctors Issue.
Board Certifications, Associations and Training:
Member of BodyLogicMD a national network of highly trained physicians specializing in Natural Bioidentical Hormone Therapy.
Member of the American Academy for Anti-Aging Medicine
Extensive training in anti-aging provided by the fellowship in Anti-Aging and Regenerative Medicine
AMA Board Certified Physical Medicine and Rehabilitation
Second Location:
105 Edwards Village Boulevard
Edwards, CO 81632
970.295.4387
877.314.8906