Master's Program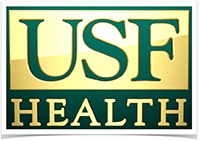 A first-of-its-kind Master's Degree in Metabolic and Nutritional Medicine is now available to physicians and practitioners who complete the Fellowship in Metabolic and Nutritional Medicine offered by The Metabolic Medical Institute.
The School of Biomedical Sciences College of Medicine, University of South Florida School of Medicine (USF) is offering a Master of Science in Medical sciences with a Concentration in Metabolic and Nutritional Medicine
MMI felt that due to the eminent demand from physicians, an external postgraduate medical education program should be offered that provides intensive learning from experts in the field. Today healthcare is now at its most critical crossroad. The Metabolic, Integrative and Functional specialty is transforming healthcare, one practice at a time and Anti-Aging Medicine is the fastest growing medical specialty. The new master's degree option complete with the University of South Florida backing has reaffirmed the MMI Fellowship Program.
It is imperative for those committed to the prevention of the diseases of aging arm themselves with the proper credentials in this area of medicine. The master's degree offered through the University of South Florida, following completion of the Fellowship program will allow physicians and practitioners to practice independently and confidently in this specialty area.
Credits needed to complete degree:
32 credit hours
Who is eligible for the master's program?
Anyone who already holds a master's degree in a related field is eligible for this master's program with the University of South Florida.
Those who have graduated in an accelerated program from an accredited medical school inside the United States will also be eligible with the University.
Anyone who holds a B.S. or B.A. degree will need to contact Dr. Smith in order for special approval with the University. GREs are required.
For physicians who have graduated outside of the United States, one will need to have graduated from a four year medical school to be eligible for this master's program.
Requirements:
There will be 11 courses in total that will need to be completed in order to receive the master's degree.
All eight modules with MMI are required.
You must be enrolled in the Module that is in conjunction with the University Course

For example, if you are enrolled or already have taken Module II then you can enroll with the University for Course 2

Courses 1-8 from the University will require the student to submit three case histories and to take two examinations.
Course 9 and Course 10 are independent studies. There are a vast number of offerings that students may choose in order to receive credit for as an independent study.

Any Elective Module can be used for the independent studies (Module IX-XV)

If someone is interested in doing something else to fulfill the requirements of Course 9 and Course 10 then one will need to require direct approval from Dr. Smith and Dr. Michael Barber (USF.) If there is interest in an independent study other than the Fellowship Modules previously mentioned, then please email mastersinfo@a4m.com to receive authorization.
The 11th course is an ETHICS course that is mandatory and must be taken by all students that graduate from any Florida medical school.
Requirements for each course:
Two open-book, online examinations (50 questions each)
Three case histories (examples of case histories will be forwarded to students)
Upon completion, students are able to turn in their case histories anytime during that semester. Pre-tests will be available online with the University of South Florida's Blackboard.
Registration:
Students will receive notification by email on how to register for classes with USF.
Access to medical journals:
As long as you are a registered student at USF you will have access to all major journals.
Already completed modules:
What if I have already completed the module? How do I receive credit for the course at the medical school?
If students have already completed a module and the University is offering that particular course they will need to complete: two online examinations and three case histories.
Certificate program:
After students have completed four courses (not including module V which is the core course), one is eligible to apply for a certificate in Medical Sciences with a Concentration in Metabolic and Nutritional Medicine from the University of South Florida School of Medicine, College of Biomedical Sciences. An additional cost for this certificate is a $30 application fee. Upon completion of the master's program students would then have a certificate and a master's degree in the concentrations of Metabolic and Nutritional Medicine.
Cost of courses:
Three Day MMI Modules: $2,750.00
* Discounts will apply when buying multiple modules at one time *
University Online Courses: $999.99
For those students enrolled in the master's program they will also receive access to on-line updates for each of the modules. For every module that a student has paid for, they will receive a year's worth of new modules as they are presented on-line. For example, if the student takes all ten modules they will receive 10 years of continuing education ALL the modules on-line.
THE TOTAL PRICE FOR THE MASTER'S PROGRAM IS THE AVERAGE PRICE ONE WOULD PAY FOR A MASTER'S DEGREE FROM ANY PUBLIC UNIVERSITY OR MEDICAL SCHOOL. (TUITION TO PRIVATE SCHOOLS IS ABOUT DOUBLE THIS FEE.)
If graduates wish to attend the graduation ceremony, information will be sent for attendance prior to the graduation date. Attendance is NOT required in order to receive the master's degree. This degree is a major accomplishment and this master's degree will be a much sought after degree in the next several years!