American Anti-Aging Conference (Nov 02-03)
Overview Top

DOWNLOAD THE EVENT BROCHURE

LATEST UPDATE:


A4M is pleased to announce that an opening ceremony will be held by H.E Dr Amin AL Amiri, Asst. Undersecretary for Medical Practice and License Sector in UAE Ministry of Health.




Dubai will once again become the host city of the American Academy of Anti-Aging Medicine for its annual overseas conference on 02-03 November. For the second consecutive year, the academy's leading faculty members from the USA will travel to Dubai to present evidence and discuss clinical protocols in the field of anti-aging, regenerative and functional medicine.

The speaker panel will share its expertise in providing patients with innovative and integrative protocols to prevent, slow down and treat the effects of ageing, with a special focus on advanced approaches enabling to address causes of dysfunctions rather than just symptoms.

The undeniable expertise emanating from US clinicians and lecturers will be reflected in the practical conference program to enable attendees to leave the conference with a wealth of new information, protocols and evidence to implement right away in their practice.

From the use of compounded personalised hormone formulations and innovative nutritional supplementation to cutting-edge treatments for chronic stress and liver detox, our program will ensure that a variety of practical, safe and efficient protocols are presented to those physicians seeking to focus on reviving their patients optimum health and wellbeing.

New for 2013 will be 2 exclusive workshops focusing on specific issues:
Practical Case Study discussions to get started with your patients and your clinic
Essential Issues in Male & Female Sexual Health
An additional feature for 2013 will be the participation of selected suppliers who will be showcasing their services and technology to assist participants source reliable solutions for their practice.

Join us in the supreme setting of the H Hotel in the heart of Dubai for an educational journey towards the future of medicine.

Download the 2012 Conference Report from Life Extension Magazine

WATCH A PREVIEW OF WHAT A4M HAS TO OFFER IN DUBAI











Program
Top
Download the Schedule-at-a-Glance

Friday, November 1, 2013 - PRE-CONFERENCE WORKSHOP:
08:00

Registration Opens

09:00

Case Studies: Lifetyle effects on sex and stress hormones

Dr. Lena

Edwards

10:00
Live Patient Evaluation

Dr. Lena

Edwards

11:00
COFFEE BREAK

11:30

Multidimensional Approach to Stress and Sex Hormone Imbalances

Dr. Lena

Edwards

12:30

LUNCH

13:30

Improving Clinical Outcomes

Dr. Jack Monaco

15:00

Live Patient Evaluation

Dr. Jack Monaco

15:30

COFFEE BREAK

16:00
Challenges Facing the Anti-Aging Physician
Dr. Fadi Alshaban
17:00
Open Forum: Ask the Experts

A unique opportunity to ask for advice, recommendations and contacts

Dr. Fadi Alshaban
Dr. Lena Edwards

Saturday, November 2, 2013 - CONFERENCE DAY 1:
08:00
Registration Opens
09:00
Opening Notes

09:15

Lifestyle Effects on Sex and Stress Hormones

Dr. Lena Edwards

10:15

Introduction to Functional Thinking: How to Achieve Healing in the 21st Century

Dr. Jack Monaco

11:15
BREAK & Visit of the Exhibits
11:45
Introduction to HPA Axis and Adrenal Gland Dysfunction
Dr. Lena Edwards

12:45

LUNCH (INCLUDED IN THE REGISTRATION FEE)

13:45
SPONSORED WORKSHOP by Researched Nutritionals: Strengthen Immune Health - Restoring the Critical Th1 and Th2 Balance; Pol De Sadeleer
Pol De Sadeleer, R. Pharm

14:15

SPONSORED WORKSHOP by Nordic Labs

Patient Management and Premier Tests in Functional Medicine

14:45
HPA Axis and Adrenal Dysfunction in Chronic Pain Syndromes and Immune System Dysfunction
Dr. Lena Edwards
15:45
New Treatments for Insulin Resistance and Diabetes
Dr. Pamela Smith
16:30
COFFEE BREAK
17:00
Introduction to Sexual Health Dysfunction: Causes & Treatments
Dr. Jennifer Landa
18:00
END OF CONFERENCE


Saturday, November 2, 2013 - EVENING WORKSHOP - 18:15-21:30
SEXUAL HEALTH AND DYSFUNCTION
| | | |
| --- | --- | --- |
| 18:15 | Sexual Health for Men and Women | Dr. Jennifer Landa |
Sunday, November 3, 2013 - CONFERENCE DAY 2:
09:00

Clnical Cases in Thyroid Dysfunction

Dr. Jack Monaco

10:00

Bio-identical Hormone Replacement Therapy for Females

Dr. Jennifer Landa

11:15

BREAK & Visit of the Exhibits

11:45
Combined Sex and Stress Hormone Imbalances: Where to Begin
Dr. Lena Edwards

12:45

LUNCH (Included in the registration fee)

13:45

SPONSORED WORKSHOP by Anti-Aging Compounding Pharmacy Dubai:

A Compounding Pharmacy's Guide to Prescribing BHRT

Guillaume Safah, MSc. RNCP

14:15
Clinical Applications of Cellular Therapy and BHRT
Dr. Ali Mohamed
15:00
New Treatment Modalities for Insulin Resistance and Diabetes
Dr. Pamela Smith
16:00
COFFEE BREAK
16:30
Detoxification and Gut Health
Dr. Jennifer Landa
17:30
Q & A Panel
18:00
END OF CONFERENCE
| | | |
| --- | --- | --- |
| 19:00 | COCKTAIL RECEPTION & NEW YOU ANTI-AGING SYMPOSIUM | |
Speakers Top

Pamela Wartian Smith, M.D., MPH, spent her first twenty years of practice as an emergency room physician with the Detroit Medical Center. She is a diplomat of the Board of the American Academy of Anti-Aging Physicians and is an internationally known speaker and author on the subject of Metabolic, Anti-Aging and Functional Medicine. She has been featured on CNN, PBS, and other television channels, has been interviewed in numerous consumer magazines, and has hosted her own radio show. She is currently the Director of the Center for Healthy Living and Longevity and the founder and Director of The Fellowship in Metabolic, Anti-Aging and Functional Medicine. Dr. Smith is also the director of the Master's Program in Metabolic and Nutritional Medicine at the University of South Florida School of Medicine. She is the author of these best-selling books, "HRT: The Answers," "Vitamins Hype or Hope," "Demystifying Weight Loss," "What You Must Know About Vitamins, Minerals, Herbs & More," and "What You Must Know about Women's Hormones." Her newest book, "Why You Can't Lose Weight," was released in May of 2011.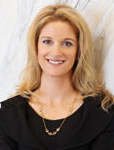 Jennifer Landa, MD, Ob/Gyn
is Chief Medical Officer of BodyLogicMD. She has achieved Board Certification in Obstetrics and Gynecology and in the specialty of Anti-Aging Medicine and Regenerative Medicine. She currently serves as the Medical Director of the
Sexual Health Certification Program
offered by A4M in conjunction with the University of South Florida.

Dr Landa specializes in helping women and men balance their hormones, restore their energy, and replenish their sex lives. At the heart of her practice is the belief that maintaining one's health is hard work and she encourages her patients to make lifestyle changes that will result in increased health.

Dr. Landa's focused, energetic, and straightforward style comes across well when she speaks in front of groups and on camera. She lectures nationally on preventive medicine and has appeared on national and local television. Dr. Landa just completed her first book with co-author Virginia Hopkins. Their book, The Sex Drive Solution for Women, is a no-nonsense approach to many of the sex drive issues that Dr. Landa addresses with her patients every day.

Practicing MD, author, blogger and triathelete, Dr. Landa also serves as volunteer faculty at UCF Medical College and performs volunteer gynecologic care at a local women's clinic.

Download the full interview with Dr. Jennifer Landa.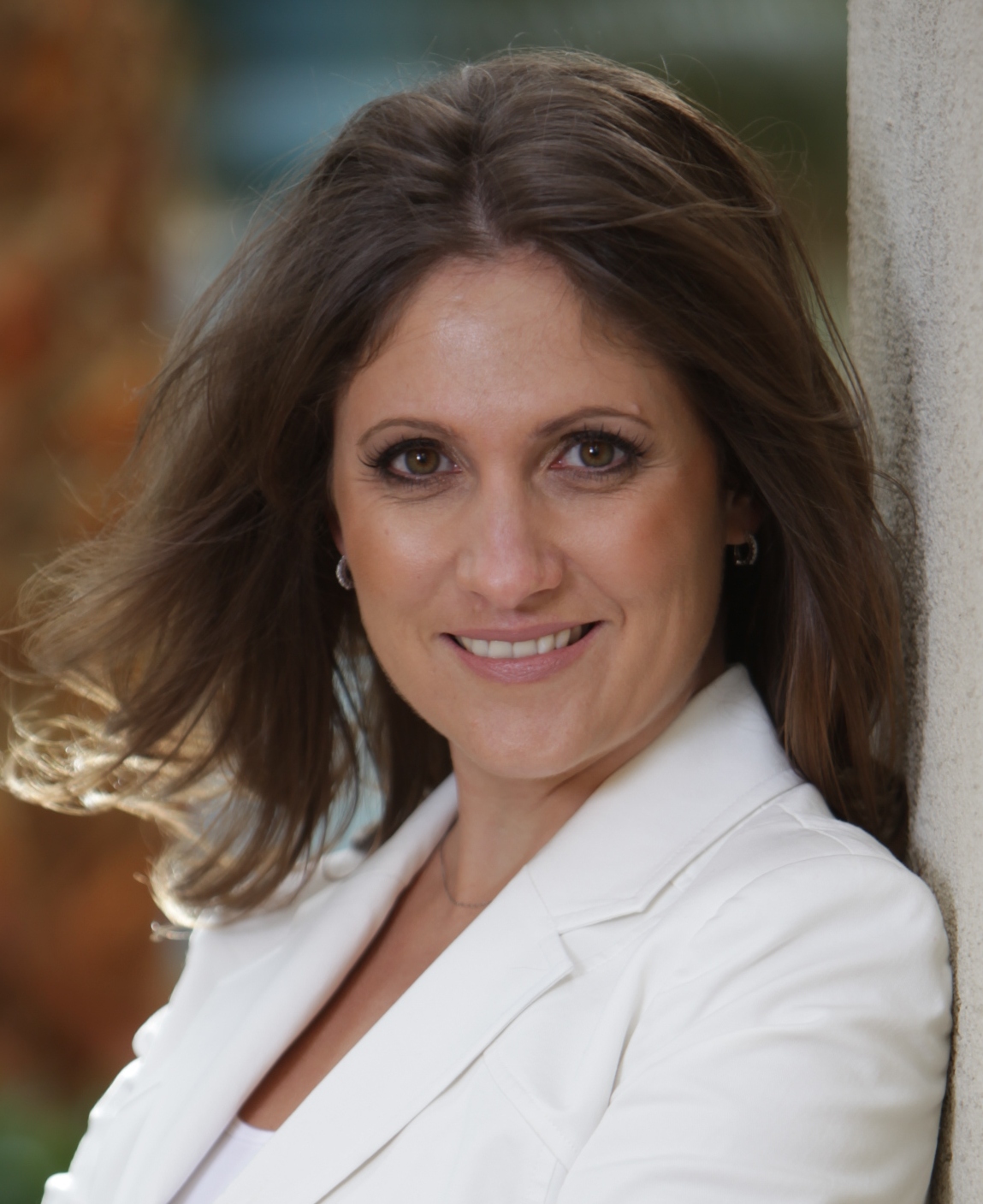 Dr. Lena Edwards, MD, is an internist who is Board Certified and Fellowship Trained in Anti-Aging Medicine/Regenerative Medicine and Integrative Cancer Therapy. She is an avid writer, teacher, and speaker on various topics in anti-aging medicine with an emphasis on HPA axis dysfunction and abnormal cortisol states.

Dr. Edwards entered private practice after serving as Chief Resident and worked in a group setting for three years prior to starting her solo medical practice. Dr. Edwards opened Balance Health & Wellness Center in September, 2006, to make complimentary healthcare treatment and therapies available to her patients.

Download the full interview with Dr. Lena Edwards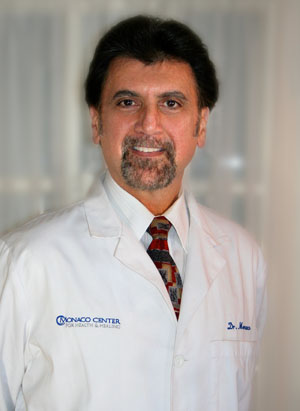 Dr. Jack Monaco, MD is the founder of the Monaco Centre for Health & Healing in Connecticut, USA. He is Board Certified in OB/GYN & Anti-Aging Medicine.

Dr. Monaco received his MD from the Bowman Gray School of Medicine in North Carolina. He practiced in Obstetrics & Gynecology until 2007 at his private practice until he became Fellowship trained and Board Certified in Anti-Aging, Functional & Regenerative Medicine. At The Monaco Center for Health & Healing founded in 2008, he and his trained staff help his patients achieve health & wellness by providing an alternative to people who want to avoid the diseases commonly associated with aging and maintain their health and vitality for the major part of their lives.

Despite being born and raised in the USA, Dr. Monaco grew up mainly in a Middle Eastern environment thanks to his mother's Arabic descent (Syria). Today, he is an Oral Board Examiner for A4M in the USA and in Dubai and regularly lectures throughout the United States.
Registration Top
Option 1: $995

3-day access (Pre-conference workshop on 01 November, 2-day conference access on 02-03 November and Sexual Health Workshop on 02 November)

Option 2: $645 Early Bird price

2-day access (2-day conference access on 02-03 November):

A special offer is currently available for participants who wish to bring a colleague. A reduced rate of $995 will be applicable for the joint purchase of two conference passes. (Implies a reduced rate of $350 for the 2nd person*)

*This offer is only available for new participants and can be redeemed after registration of the 1st person paying full price. A coupon code will be emailed to the 1st registrant in order to take advantage of the reduced rate

Option 3:
Bring a colleague and get a $250 discount