Join the Anti-Aging Movement
Aging is NOT Inevitable - Together, we are on a mission to END AGING in our own lifespan.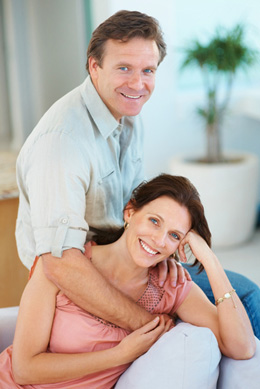 Until recently, medicine has presumed that there is little we can do to intervene in the process of aging, but new scientific data reveals otherwise. As a federally registered 501(c)3 non-profit organization, the American Academy of Anti-Aging Medicine (A4M) is the world's largest non-profit scientific society made up of physicians and scientists dedicated to the advancement of technology to detect, prevent, and treat aging related disease and to promote research into methods to optimize the human aging process. A4M is also dedicated to educating physicians, scientists, and members of the public on anti-aging issues.
Healthcare is now at its most critical crossroad. The A4M submits that the underlying philosophy of healthcare around the world must be reformed in revolutionary new ways. The disease-based approach to medicine is not only costly, it is ineffective. As reported by the Congressional Budget Office, up to one-third of the healthcare spending in the United States - more than $700 billion - does not improve Americans' health outcomes. Annual healthcare expenditures in the United States are projected to exceed $4 trillion by 2015. The average annual growth in US national healthcare expenditures through 2019 is estimated at 6.3%, to be responsible for 19.6% of the US Gross Domestic Product (GDP) by 2019.
Anti-aging medicine is a wellness-oriented model of advanced clinical preventive medicine.
This fast-growing medical specialty is achieving demonstrable and objective results that beneficially impact the degenerative diseases of aging. Thousands of physicians and practitioners in private medical offices, as well as at some of the most prestigious teaching hospitals around the world, now embrace the anti-aging medical model. Anti-aging medicine is really transforming healthcare, one practice at a time.
Among the fastest-growing medical specialties in the world, Anti-Aging medicine is an innovation in healthcare, blazing new advancements in advanced preventive medicine. Anti-Aging medicine is founded on the application of advanced scientific and medical technologies for the early detection, prevention, treatment, and reversal of age-related dysfunction, disorders, and diseases. It is a healthcare model promoting innovative science and research to prolong the healthy lifespan in humans. As such, Anti-Aging medicine is based on solid scientific principles of responsible medical care that are consistent with those applied in other preventive health specialties. The goal of Anti-Aging medicine is not to merely prolong the total years of an individual's life, but to ensure that those years are thoroughly enjoyed in a productive and vital fashion.