Los Angeles, CA - Gut/Brain Symposium
Course Description Top
This course will provide the latest information regarding the links between food and disease manifestations. The scope of the presentations will include a focus on GI and neurological disorders but will extend to other organs systems, including the cardiovascular system and others that may be affected by food and gut associated immunological triggers, such as metabolic syndrome, and obesity. Other areas that are potentially impacted by food triggered immunologically mediated disorders, and that will be discussed, include: endocrine dysfunction, dermatologic issues and joint disorders and other conditions. Non-celiac gluten sensitivity will be discussed for the first time from the latest research by respected, internationally recognized physicians. Other presentations will be given by clinicians and scientists as well as experts in their respective field who are involved both in clinical and research activities.
Objectives Top
Understand the immunological differences between innate and specific immunity and how those differences manifest in disorders ranging from gluten and other food sensitivities to more severe manifestations, such as celiac disease. The need for genetic predisposition and environmental triggers whether they be food, infections or stress induced causes will be explored and how it related to other autoimmune diseases.
Understand what are the connections between the GI and nervous systems and how their mutual feedback mechanisms impact organism physical and psychological homeostasis.
Understand diagnostic tests and clinical tools that can be applied to these common clinical problems; how and why?
Discuss new areas of research and how these may impact unique diagnostics & clinical practice.
Speakers Top

David M. Brady, ND, DC, CCN, DACBN
Dr. Brady is a licensed Naturopathic Physician and Clinical Nutritionist, He is the vice provost of the Division of Health Sciences, director of the Human Nutrition Institute, and associate professor of clinical sciences at the University of Bridgeport in Connecticut. He is also chief medical officer for Designs for Health, Inc., and maintains a private practice, Whole Body Medicine, in Trumbull, CT. Dr. Brady has been a featured presenter at many of the most prestigious conferences in integrative medicine, including IFM, ACAM, A4M, IHS, IAACN, AANP, and many more. He is a contributing author for Integrative Gastroenterology, the first integrative medical textbook on gastroenterology by Johns Hopkins physician Gerard Mullin, MD, and is also a contributing author for Laboratory Evaluations for Integrative and Functional Medicine by Lord and Bralley and the upcoming Advancing Medicine with Food and Nutrients, Second Edition, by Ingrid Kohlstadt, MD.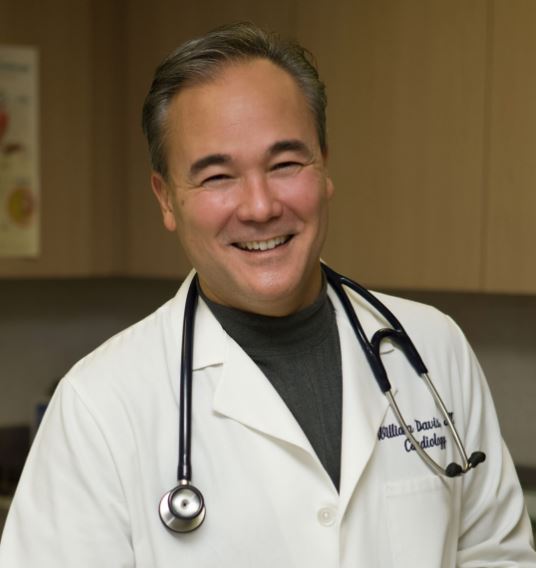 William Davis, MD
Dr. Davis is a cardiologist and author of the New York Times Bestseller, Wheat Belly: Lose the Wheat, Lose the Weight and Find Your Path Back to Health, the book that introduced the dangers of modern high-yield wheat, altered by genetics research in the 1970s, to the public.
Dr. Davis is Medical Director and founder of the Track Your Plaque program for heart disease prevention and reversal. This program was articulated in the book, Track Your Plaque: The only heart disease prevention program that shows how to use the new heart scans to detect, track, and control coronary plaque, as well as the online program by the same name.
Dr. Davis is a graduate of St. Louis University School of Medicine, with internship and residency training in internal medicine at Ohio State University Hospitals, fellowship in cardiovascular medicine also at Ohio State University, and advanced angioplasty training at MetroHealth Medical Center and Case-Western Reserve University Hospitals, where he subsequently served as Director of the Cardiovascular Fellowship and Assistant Professor of Medicine. He presently practices cardiology in suburban Milwaukee, Wisconsin, where he lives with his wife and three children.

Tania Tyles Dempsey, MD
Dr. Tania Tyles Dempsey founded Armonk Integrative Medicine (AIM) in 2011 based on the philosophy of integrating traditional medicine and complementary therapies. She believes in the powerful partnership between physician and patient, creating the foundation for healing the mind, body and spirit.
Dr. Dempsey combines primary care treatment and integrative medicine with expertise in thyroid dysfunction, hormonal imbalances, vitamin deficiencies, and food sensitivities.
Dr. Dempsey is member of the staff at Greenwich Hospital in Connecticut. She received her B.S. degree from Cornell University and her M.D. degree from The Johns Hopkins University School of Medicine. After completing her primary care residency at New York University/Bellevue Hospital, Dr. Dempsey served as an attending physician at Mid-Westchester Medical Associates and WESTMED Medical Group. She is board certified in internal medicine, is a member of the Institute for Functional Medicine and the American College of Physicians, and holds a certificate in Vanguard Endocrinology.
Dr. Dempsey wrote the foreword for the recently published The Whole Foods Kosher Kitchen by Levana Kirschenbaum and appeared on Health IQ, a television program on PCTV76 in Pleasantville, NY, to discuss thyroid disease. She speaks frequently in the community on health and wellness and also writes for local magazines and newspapers.

Alessio Fasano, MD
World-renowned pediatric gastroenterologist, research scientist and entreprenuer, Alessio Fasano, M.D is currently the Chief at the Division of Pediatric Gastroenterology and Nutrition at Mass General Hospital for Children. He founded the University of Maryland Center for Celiac Research in 1996. The Center for Celiac Research offers state-of-the art research, teaching and clinical expertise for the diagnosis, treatment and prevention of gluten-related disorders, including celiac disease, wheat allergy and gluten sensitivity.

A native of Salerno, Italy, Dr. Fasano completed his medical training at the University of Naples and founded the University of Maryland School of Medicine's Division of Pediatric Gastroenterology and Nutrition in 1993. Ten years later, he published the groundbreaking study in the Annals of Medicine that established the prevalence rate of celiac disease at one in 133 people in the U.S.

A firm believer in the serendipitous discoveries that result from collaboration, Dr. Fasano leads a team of approximately 30 researchers in nine countries and enjoys research partnerships with institutions around the world. His research focuses on the mucosal biology of the gut and transcends the disciplines of microbiology, physiology, and molecular and cell biology. The "Fasano team" discovered bacterial toxins that cause diarrhea, leading to the development of new vaccines. Their work also led to the discovery in 2000 of the ancient molecule "zonulin," which regulates the impermeability of the intestine in a condition also known as "leaky gut."

Dr. Fasano and his team of international researchers continue to unravel complex molecular mysteries, leading to a greater understanding of the complicated nature of gluten-related disorders, including celiac disease, gluten sensitivity and wheat allergy. As director of the Center for Celiac Research, he spearheads its mission to increase awareness of celiac disease and improve the quality of life and support for people with celiac disease and their families.

Joel K. Kahn MD, FACC, FACP, FSCAI
Dr. Kahn is a Clinical Professor Medicine at Wayne State University School of Medicine and Medical Director of Wellness Programs, Preventive Cardiology, and Cardiac Rehabilitation at Detroit Medical Center. Dr. Kahn is certified by the American Board of Internal Medicine and its subspecialty board in Cardiovascular Disease and Interventional Cardiology. He also holds a special certification from the American Society of Nuclear Cardiology and the National Radiation Commission.
He has served as a Clinical Assistant Professor of Medicine (Cardiology) at Wayne State University School of Medicine since 1993.
A graduate Summa Cum Laude of the University of Michigan Medical School (Inteflex program), Dr. Kahn completed his cardiology training under Dr. James Willerson at the University of Texas Southwestern Medical Center (Parkland Hospital) and his advanced angioplasty fellowship under Drs. Geoffrey Hartzler and Barry Rutherford at the Mid-America Heart Institute in Kansas City, Missouri. Dr. Kahn is a fellow of the American College of Cardiology, Amercian College of Physicians, and the Society of Cardiac Angiography and Interventions. He has been a member of the American Heart Association, the National Lipid Association, the American Society of Preventive Cardiology, the American Society of Hypertension, and the Michigan State and Oakland County Medical Societies. He has authored over 130 articles on heart disease, over 10 book chapters, and several monographs and video national presentations. He is a frequent lecturer on heart disease and its prevention. He has performed thousands of cardiac catheterizations and stent procedures. He has been advising patients on heart healthy programs for over 20 years.

David Perlmutter MD, FACN, ABIHM
Dr. David Perlmutter is a Board-Certified Neurologist and Fellow of the American College of Nutrition who received his M.D. degree from the University of Miami School of Medicine where he was awarded the Leonard G. Rowntree Research Award. After completing residency training in Neurology, also at the University of Miami, Dr. Perlmutter entered private practice in Naples, Florida where he serves as Medical Director of the Perlmutter Health Center and the Perlmutter Hyperbaric Center.
Dr. Perlmutter serves as Adjunct Instructor at the Institute for Functional Medicine in Gig Harbor, Washington. He is recognized internationally as a leader in the field of nutritional influences in neurological disorders.
Schedule Top
Friday, August 16, 2013:
| | | | |
| --- | --- | --- | --- |
| 7:45 am | Welcome and Introduction | David Blyweiss, MD | |
| 8:00 am | Autoimmune Disease: Leaving the Era of Reaction and Entering the New Proactive Era of Predection | David Brady, ND, DC | 1.5 hr |
| 9:30am | Break | | |
| 10:00 am | Wheat: The Unhealthy Grain | William Davis, MD | 2 hrs |
| 12:00 pm | Lunch (on your own) | | |
| 1:00 pm | A Single Bite: Living with and Healing from Gluten Related Disorders | Tania Dempsey, MD | 1 hr |
| 2:00 pm | The Leading Edge of Functional Neurology | David Perlmutter, MD | 1.75 hr |
| 3:45 pm | Break | | |
| 4:00 pm | New Concepts of Celiac Disease Pathogenesis: From Innate Immunity to Autoimmunity | Alessio Fasano, MD | 1.75 hr |
| 5:45 pm | Q & A Session | Faculty | |
| 6:00pm | Close of session | | |

Saturday, August 17, 2013:
| | | | |
| --- | --- | --- | --- |
| 8:00 am | Wheat: The Unhealthy Whole Grain (cont.) | William Davis, MD | 2 hrs |
| 9:30am | Break | | |
| 10:00 am | New Concepts of Celiac Disease Pathogenesis: From Innate Immunity to Autoimmunity (cont.) | Alessio Fasano, MD | 2 hrs |
| 12:00 pm | Lunch (on your own) | | |
| 1:00 pm | The Role of Food Sensitivity and Bowel Disease | Joel Kahn, MD | 2 hrs |
| 3:00 pm | Break | | |
| 3:15 pm | The Leading Edge of Functional Neurology (cont.) | David Perlmutter, MD | 2 hrs |
| 5:15 pm | Q & A Session | Faculty | |
| 5:30 pm | Close of session | | |
Registration Top
To register for this module please use our online registration system.