Overview
The use of stem cells is a natural progression in integrative medicine. Through the use of stem cell therapy, regenerative medicine is a revolutionary approach to restore, rejuvenate, and regenerative cells, tissues, and organs that are diseased or injured.
The growing demand for treatments involving cell therapy has grown exponentially over the past decade. Physicians and patients are both informed and aware of the many clinical studies that are conducted worldwide to treat different degenerative conditions with stem cells.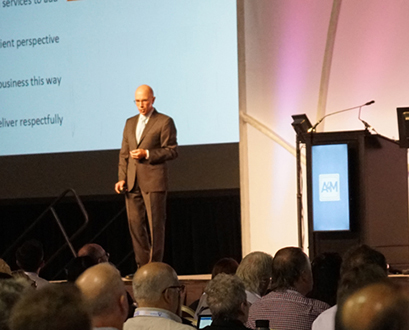 This exponential growth has brought forth its shares of promise, triumph, and controversy. The rapid growth of this field has left a vast knowledge gap among healthcare professionals. The A4M has recognized this need for current, up-to-date, credible, and compliant information regarding stem cell therapies. Understanding the cell therapy regulatory environment is as important today as understanding the function, mechanisms of action, and applications of stem cell therapy.
The Stem Cell Fellowship is designed to address the knowledge gaps by providing extensive didactic and hands-on procedural skills education that delineates the realistic pathway from bench to bedside in a compliant, safe, and effective fashion. In this modular training program, a world renown group of regenerative medicine scientists and clinicians, led by Dr. Sharon McQuillan, provide a series of topics that review the general principles and practices regarding stem cell theory, mechanisms of action, and analysis of current studies regarding treatment. Additionally, extensive education on current FDA and worldwide regulations on cell products is provided to help healthcare professionals practice safe medicine.
At the completion of the Stem Cell Fellowship, attendees will possess the knowledge and skillset to provide regenerative treatments that are safe, effective, and compliant based on their practice location.
Stem Cell Fellowship Modules
The Fellowship in Stem Cell Therapy is comprised of a five modular series including four didactic modules and one clinical intensive.
Module I: The Biological and Molecular Basis for Regenerative Medicine
Module II: Best Practices in Regenerative Medicine
Module III: In-Office Applications of Regenerative Therapies: Focus on Cardiovascular, Vascular, and Respiratory Conditions
Module IV: In-Office Applications of Regenerative Therapies: Focus on Musculoskeletal, Neurological and Neuro-Degenerative Conditions
Module V: Stem Cell & PRP Harvesting, Isolation, & Injection Techniques (Hands-On Clinical Module)
Requirements:
Completion of Modules I-V
Written Examination In Stem Cell Therapy
Active A4M Membership
Open to MD, DO, PA*, NP*
Locations for Live Modules
New You Medical Training Institute, Fort Lauderdale, Florida, USA
New You Medical offers patients and medical professionals the highest quality regenerative, cosmetic, and integrative medical solutions from expert clinicians, educators, and researchers. Our founder, Dr. Sharon McQuillan, has been at the forefront of Aesthetic, Integrative, and Regenerative medicine for decades and has participated in both clinical research and education to advance the technology and science in these respective fields. She has trained thousands of medical professionals and has personally selected our highly skilled subspecialists to work along with her. Together, we are committed to excellence and will provide you with the very best education.