Overview
A growing crisis regarding organ transplants and an aging population has intensified the search for new and alternative therapies. With an approximate 90,000 patients on the current U.S. transplant-waiting list, a wide array of critical medical needs have gone unmet—many of which can potentially be addressed by regenerative technologies.
Regenerative medicine is a rapidly emerging branch of medicine with the overarching goal of restoring organ and/or tissue function for patients with serious injuries or chronic disease, during which the body's own responses are insufficient.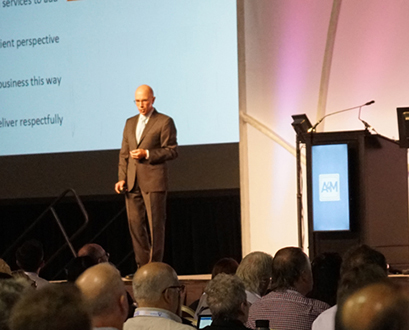 MMI has recognized the need for current and up-to-date knowledge regarding stem cells, coupled with the need to disseminate information amongst physicians and healthcare professionals—thus creating the world's first Stem Cell Fellowship program.
New and current regenerative medical technologies can harness the power of stem cells in order to create living, functional tissues, which collectively regenerate and repair tissue and bodily organs that have been damaged due to age, disease, or congenital defects. Stem cells have the capability to access these damaged areas, restoring cells and tissues by performing a repair and renewal process, which ultimately reestablishes functionality.
In this modular training program, a group of experienced academics led by Dr. Sharon McQuillan, with extensive backgrounds in stem cell transplantation, present a series of topics that review the general principles and practices of stem cell biology, in addition to evidence-based treatments for physicians that can help optimize their patients' health.
After completion of this modular training program, physicians will be able to choose which stem cell protocols to recommend to their patients. Sign up today, and become a pioneer in stem cell therapy and the future of regenerative medicine.
Stem Cell Fellowship Modules
The Fellowship in Stem Cell Therapy is comprised of a five modular series including four didactic modules and one clinical intensive.
Module I: The Biological and Molecular Basis for Regenerative Medicine
Module II: Best Practices in Regenerative Medicine
Module III: In-Office Applications of Regenerative Therapies: Focus on Cardiovascular, Vascular, and Respiratory Conditions
Module IV: In-Office Applications of Regenerative Therapies: Focus on Musculoskeletal, Neurological and Neuro-Degenerative Conditions
Module V: Autologous Adult Stem Cell Harvesting and Isolation Techniques (Hands-On Clinical Module)
Requirements:
Completion of Modules I-V
Written Examination In Stem Cell Therapy
Active A4M Membership
Open to MD, DO, PA*, NP*
Locations for Live Modules
New You Medical Training Institute, Fort Lauderdale, Florida, USA
New You Medical offers patients and medical professionals the highest quality regenerative, cosmetic, and integrative medical solutions from expert clinicians, educators, and researchers. Our founder, Dr. Sharon McQuillan, has been at the forefront of Aesthetic, Integrative, and Regenerative medicine for decades and has participated in both clinical research and education to advance the technology and science in these respective fields. She has trained thousands of medical professionals and has personally selected our highly skilled subspecialists to work along with her. Together, we are committed to excellence and will provide you with the very best education.