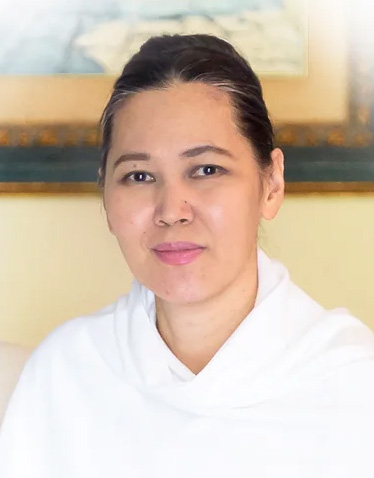 Master Wongsakon is a Thai Buddhist Advanced Meditation Master. She is a best-selling author and has written numerous books. Having practiced meditation for over 30,000 hours, Master Wongsakon has gained Insight Wisdom about Human Beings and Nature at the energy level, something never before explained. The Ultimate Truth that the Master will reveal will be "A Wake up call for Humanity" and the way to "Heal Sickness at the Core."

Master Wongsakon's unique abilities and understanding allow her to teach about the effects of fine energy on physical and mental health. This includes how toxicity in the mind and body can become the root of disease, pain, and depression such as migraines, cancer, and more as modern medicine often only treats the symptoms, not the root cause.

She describes the purification of the mind as an essential part of modern health care, and reveals how Karmic Energy affects Human's life if we ignore it.

Master Wongsakon teaches an advanced form of meditation called "Techo Vipassana" , which uses the fire element from the mind and body energy to burn the impurities and toxicity in the subconscious mind which are the root cause of suffering.

Although the primary purpose of practicing advanced Insight Meditation is not to heal sickness, the mind, when in the Enlightenned state, can "Break Through" the hidden knowledge at the Energy level to heal mental and phycical sickness at "the Core".

Over the past 17 years, Master Wongsakon has taught Dhamma to more than 100,000 people. She teaches High-level meditation, focusing on the practitioners reaching enlightenment to over 1,000 people annually, including monks, laypeople, as well as foreigners. She is also President of the Knowing Buddha Organization (KBO), an international advocacy group working on ending the commercialization of Buddha statues and Buddhist symbols.