What is Aesthetic Medicine?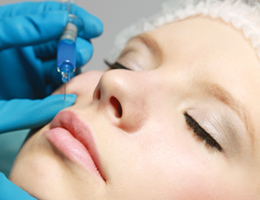 What is Aesthetic Medicine?
Aesthetic Medicine is a developing clinical subspecialty and field in scientific research aimed at the use of minimally invasive cosmetic treatments to enhance patients' satisfaction with their physical appearance. This subspecialty is no longer limited to the fields of plastic surgery and dermatology, as many specialties are offering aesthetic medical procedures in order to better accommodate their patients' aesthetic needs. A growing trend among baby boomers is that aesthetic treatments are part of a normal health routine with the goal of maintaining a natural and healthy appearance.
Why Add Aesthetics to Your Practice?
There were nearly 10 million surgical and nonsurgical cosmetic procedures performed in 2009. Nonsurgical procedures represented 83% of the total
Since 1997, there has been an increase in nonsurgical cosmetic procedures of 147%
The top five nonsurgical cosmetic procedures in 2008 were:

Botulinum Toxin A Injections
Hyaluronic Acid Injections
Laser Hair Removal
Microdermabrasion
Chemical Peels

Core physicians (plastic surgery, dermatology) account for 60.1% of the aesthetic procedures performed in 2006; whereas non-core physicians (family practice, internal medicine, etc.) accounted for 33.3%. Through 2011, noncore physicians will gain 35.2% compound annual growth in aesthetic procedure volume
Statistics courtesy of the American Society of Aesthetic Plastic Surgery 2010 Cosmetic Surgery National Data Bank and Medical Insight Inc. Primary Care and Medispa Expand Aesthetic Market Report.