Why Exhibit at A4M Events?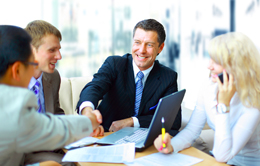 The A4M conferences and exhibitions aim to ensure that all medical professionals are up-to-date with the latest scientific research and the most recent medical and surgical advances in preventing and treating the degenerative effects of aging.
Our exhibitions offer your company an exciting opportunity to be at the forefront of the fast developing Anti-Aging and Aesthetic Medicine industry. They are the perfect platform to establish new business contacts with serious medical professionals.
Market to Your Potential Customers in a $115 Billion-a-Year Marketplace
This is your opportunity to brand yourself with the largest Anti-Aging society in the world. With over 26,000 members from 110 countries, you'll be able to make your company truly international.
The A4M Anti-Aging Conferences and Events offer a multitude of ways for your company to increase your show visibility, build booth traffic, and leave a lasting impression on the most qualified buyers in the space of anti-aging medicine.
Top Five Reasons to Exhibit at the A4M Anti-Aging Conferences and Events
1. Introduce your products and services to an elite audience of medical professionals whose practices service an affluent patient base.

2. Reach over a thousand decision-makers in one weekend at a single location.

3. Acquire the best-qualified sales leads and create long-term relationships.

4. Gain the competitive edge with increased market share.

5. Build awareness - the next medical breakthrough could be your product or service!
MORE of What Exhibitors Want:
MORE Physicians: meet thousands of open-minded physicians and healthcare practitioners seeking innovative treatment modalities for their patients.
MORE Choices: Take advantage of a wide variety of exhibiting packages to suit every budget.
MORE Results: Enjoy venues conducive to product demonstrations and one-on-one interaction with decision-making buyers.
MORE Visibility: Showcase your products and services to an international audience at events with attendees from dozens of nations present.
Who Attends?
Physicians from every medical discipline:
Bariaticians / Weight Management
Cardiologists
Chiropractors
Directors of Private Hospitals & Clinics
Dentists
Dermatologists
Directors of Spas and Salons
Emergency Medicine
Endocrinologists
General Practitioners/Family Practice
Internal Medicine Doctors
Naturopathic Doctors
Nutritionists / Nutraceutical Professionals
Obstetrics and Gynecologists
Osteopaths
Pharmaceutical Chemists/Pharmacists
Plastic Surgeons
Rehabilitation/Sports therapists/Sports Medicine
Researchers/Academics/Scientist
RNs/ Nurse Practitioners
Cutting-Edge Topics
Topics presented at each conference include:
Weight Management
Women's Health
Bio-Identical Hormone Replacement Therapies
Autoimmune Disease and Heavy Metal Toxicities
Stem Cell
Non-Toxic Cancer Therapies
Aesthetic Medicine/Lasers
Sleep Revitalization and Sleep Disorders
Advanced Facial Sculpting with Botox
Genomics and Genetic Testing
Environmental Toxins and Detox Methods