Skin Cancer Education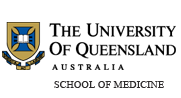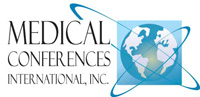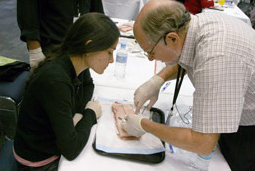 Skin Cancer - The Most Common Cancer in the United States
According to a study conducted by researchers at UC San Francisco, indoor tanning beds cause over 170,000 cases of non-melanoma skin cancer in the United States every year. Furthermore, The Skin Cancer Foundation state that skin cancer is now the most common form of cancer in the United States, with more than 3.5 million diagnoses each year in more than 2 million people. Incidence of skin cancer appears to be increasing. Treatment of non-melanoma skin cancers in the Unites States rose by nearly 77 percent from 1992 to 2006.

The problem comes with human and financial costs. Roughly one American dies of melanoma every hour, health advocates say. Skin cancer in the United States costs an estimated $1.7 Billion to treat and $3.8 billion in lost productivity a year, according to the U.S. Centers for Disease Control and Prevention.
What can you do for your patients?

Diagnose and treat with confidence
AND
Add a new revenue stream for your practice
Learn more on Skin Cancer and growing your practice with this infographic

Skin cancer screening and treatment will add a new revenue stream to your practice that will:
Provide an important new level of care to your patients
Save your patients time and money
Have a low cost implementation but a high return
Minimize unnecessary referrals
Become a recurring revenue source for years to come
The table below shows the Medicare rates, as an example, for the most common services with the time and resources required:
Service
Time
Cost
CPT Code
Revenue
Skin Check
15 min
$0.00
99213
$69.72
Cryotherapy
1-2 min
$1.00
1700-17267
$79.81 -
$282.33
Punch Biopsy x 1
5-7 min
$3.00
11100
$102.28
Elliptical excision in a
non-cosmetic sensitive area
15-30 min
$10.00 -
$15.00
12031-12032
$231 - $300.30 + the
Eliptical excision above













To set up this service, it will take a small investment which will repay itself many times over.
Attendance at a 2-day education course to train
Purchase a small number of low-cost instruments
Carry a small assortment of consumables, which will drive revenue
Courses are offered to A4M members through HealthCert International.

Here's what attendees have said about the course?
"After taking Healthcert's skin cancer courses I was immediately able to incorporate a skin cancer screening program in my general family practice even after the introductory course. My knowledge in terms of ability to correctly screen for worrisome and non-worrisome lesions was greatly increased through use of the 3 point check list and purchase of a dermatoscope. I also choose to utilize a digital camera and upload images into the EMR. I have found that insurance companies will reimburse well for screening exams and by increasing the number of biopsies/excisions and cyrotherapy my billings increased substantially. The cost of the course and equipment was quickly recovered. Patients were quite pleased with having this service available to them with their family practitioner and have become regular follow up patients, coming yearly for check ups. I would highly recommend this course for any family practitioner."

Dr. J. Johnston MD. Phoenix, AZ
"Excellent introductory course for MDs. Extraordinarily excellent value for a medical CME course - I highly recommend this course."
Gaylee McCraken, MD, Pepper Pike, OH

"Great basis of knowledge for anyone who doesn't feel comfortable diagnosing skin cancers."
Nancy Winter, NP, Lewes, DE

"The course was explained well by the presenters, it made the topic accessible and less intimidating. I feel excited to get started."
Janis Freeman, NP, Johnstown, NY