Advanced Medical Education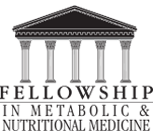 The FMNM Fellowship is a modular training program that includes hands-on clinical training and web broadcasts. This fellowship enables its participants to practice metabolic and nutritional medicine without supervision in their medical speciality.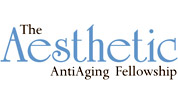 The Aesthetic Anti-Aging Fellowship was created in recognition of the need to establish best practice standards in aesthetic medicine. The fellowship enables medical professionals to learn the theory of aesthetic health and receive individualized hands-on training.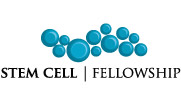 The Stem Cell Fellowship provides physicians and healthcare profesionals with knowledge of general principles of stem cell biology, stem cell transplantation, and practice of evidence-based stem cell treatments to optimize the health of their patients.

A4M Success Stories
Previous
Next

Thomas Joseph Barnard, MD
FAAFP CAQ (GERIATRICS), FCCFP (EM), FAARM, Fellowship in Anti Aging, Regenerative and Functional Medicine
"When I first talked to Dr. Pam Smith, at the very start of the Fellowship program in Anti-Aging Medicine, I was looking for some like-minded souls. I had been teaching physicians about vitamin and mineral therapies, teaching the public about good nutrition on commercial radio and TV news spots, and educating a large patient population about all these principles [...]"

Kurt Vernon, MD, FACG
Kurt Vernon Gastroenterology Hepatology and Nutrition
"I wanted to take the opportunity to thank you for a wonderful conference in December. I was thoroughly impressed with the amount of information provided, especially the large volume of evidence based studies reviewed. The entire program - the materials, speakers and seminars - was informative, interesting and most importantly, invaluable to me as a physician seeking to improve the quality of life for my patients, and myself and family. [...]"

Anjali Noble, DO
Noble Center for Healthy Aging
"As a board certified Internist, I was surprised to experience the severe side effects of traditional treatment for PMDD. After successful self treatment by maintaining hormones, better nutrition, and reducing toxins; I was symptom free. My prior training provided little knowledge in nutritional and metabolic medicine. I decided to join the Fellowship in Anti-Aging, Regenerative Medicine, and Functional Medicine at A4M. [...]"

Jamie Wright, DO
Seasons Gynecological Surgery
"After just three years of practice as a Board Certified OB/GYN, I came to the realization that the vast majority of my patients were not well. They were stressed to the max, overweight despite all of their efforts, and had poor vitality- in fact, vitality wasn't even in their vocabulary. After two years I realized that I was not able to help them get well and my routine prescription of an SSRI[...]"

Trey Waters, Pharm.D., RPh
"I knew very early in life that I wanted to be a business owner, so purchasing my first pharmacy age 25 seemed normal to me. I knew I wanted to be a leader in my community and I wanted to make a difference in people's lives. For the first seven years of practice I followed traditional, conventional, standard practice and tried my best to fill as many prescriptions as possible, never questioning anything and counting by 5's as hard as I could go. [...]"

Sherien Verchere
"I am a board certified anesthesiologist and have been practicing anesthesiology for the past 12 years. My interest in the American Academy of Anti-Aging stemmed from the fact that I personally had a suspicious lesion on my annual mammogram. I searched for answers and underwent treatment from an Anti Aging Physician in town. In six months the calcifications on the mammogram DISAPPEARED!! My surgeon was in shock and asked what I was exactly doing!! [...]"

Peggy Watson, MD
Land O' Lakes, FL
"I recently completed both the Fellowship with the A4M as well as the new Masters in Metabolic and Nutritional Medicine from the University of South Florida. It is difficult to express in words how profoundly positive this experience has been. I find that previously difficult clinical situations are now welcome challenges with my new skills. This brand of medicine has sent more new patients to my office than anything in the previous 20 years. [...]"

Ajith Nair MD, MPM
Director, Kentuckiana
Pain Specialists
"Having practiced pain management for the last 15 years and achieving success most of the time with my patients there was always something that was missing. I wasn't able to give back to my patients that desire to live life to its fullest. Patients have a multitude of issues to deal with on a daily basis- stress, weight issues, substance abuse or just feeling devoid of energy and vitality. [...]"

Laurence McClish, MD, FAAFM
Reno, Nevada
"For the past 40 years, I have worked in the field of medicine based on an anatomy and mechanical model. I graduated from the UC medical school in San Francisco in 1966, and completed an orthopedic surgery residency affiliated with Loma Linda University in 1973. I practiced full-time orthopedic surgery until February of 2010, one month before I turned 70. (I had always said that I would quit while I still knew the location of my office. Ha!) [...]"

Lisbeth Roy, DO
BodyLogicMD of Fort Lauderdale
"Through my training in the A4M fellowship I have found real answers to questions and real solutions to the cause of my patient's health challenges. I feel confident in my treatment plan that includes lifestyle change recommendations, and often bio-identical hormone intervention. Therefore, I am successful in helping to empower my patients to change their actions which results in a significant change in how they feel, overall quality of life and the confidence [...]"

Dalal Akoury, MD
North Myrtle Beach, South Carolina
"I am a board Certified Pediatrician and Emergency Physician; I began my medical career with passion and excitement during the mid 1980's after completing my Pediatric Hematologist Oncology from Emory University. After several years of practicing traditional allopathic medicine, I realized that modern medicine is deceptive as I was not able to help any of my patients by simply patching up their symptoms. [...]"

Nia M. Smyrniotis, MD, MS
Boca Raton, Florida
"The convention in Orlando was a wealth of information, as always! I highly recommend that a physician in ANY field attend who wants to improve the quality of care offered in their practice. I always leave with my brain FULL of new knowledge. And I look forward to the upcoming conventions and Cancer modules. Thank you A4M for making the medical world a better (and much needed) place."

Mark Johnson, M.D., Ph.D.
"I recently completed my final module in the Aesthetics Fellowship and within two months, using all the information and skills I gained, opened a rapidly growing aesthetic medical practice. Dr. Sharon McQuillan is one of the most respected practitioners of aesthetic medicine in the country. Her experience and knowledge has enabled her to develop and share best-practice models, which I have found to produce uniformly excellent results and happy patients. [...]"

Maria Del Vecchio, MD
Wellness & Medical Aesthetics of No. Jersey, LLC
"My affiliation with A4M has totally transformed the way I practice medicine! After more than twenty years of traditional Internal Medicine, I was frustrated and unhappy. After attending my first A4M conference, I realized there is a better way. I immediately incorporated what I learned into an ailing practice. [...]"

Sharon G. Thompson, RPh, JD
Halesite, New York
"For the past quarter century, (with a short hiatus in the middle to attend law school), I have been a practicing pharmacist. Growing up with homeopaths and herbalists, my mother among them, I always knew there was something missing in my professional life. I watched with great sadness as Big Pharma took over the standard of care. I knew there must be a different path for me."
More A4M Testimonials