FAARFM Staff and Faculty
Fellowship Director

Pamela Wartian Smith, M.D., MPH, spent her first twenty years of practice as an emergency room physician with the Detroit Medical Center. She is a diplomat of the Board of the American Academy of Anti-Aging Physicians and is an internationally known speaker and author on the subject of Metabolic, Anti-Aging and Functional Medicine. She has been featured on CNN, PBS, and other television channels, has been interviewed in numerous consumer magazines, and has hosted her own radio show. She is currently the Director of the Center for Healthy Living and Longevity and the founder and Director of The Fellowship in Metabolic, Anti-Aging and Functional Medicine. Dr. Smith is also the director of the Master's Program in Metabolic and Nutritional Medicine at the University of South Florida School of Medicine. She is the author of these best-selling books, "HRT: The Answers," "Vitamins Hype or Hope," "Demystifying Weight Loss," "What You Must Know About Vitamins, Minerals, Herbs & More," and "What You Must Know about Women's Hormones." Her newest book, "Why You Can't Lose Weight," was released in May of 2011.
Faculty

Daniel Amen, M.D., is a psychiatrist, brain imaging and brain enhancement expert and four time New York Times bestselling author. He is the medical director of Amen Clinics, Inc. in Newport Beach and Fairfield, California, Bellevue, Washington, and Reston, Virginia, which have the world's largest database of brain SPECT studies.
Thomas J. Barnard, M.D. FCCFP (EM), FAAFP, CAQ, (Geriatrics), FABAAM, adjunct clinical professor of family medicine, University of Western Ontario, adjunct professor of Human Biology and Nutritional Sciences, University of Guelph. Consultant and Medical Director, Aura Medical Restorative Spa, Leamington , Ontario Canada , 2006. Chief Scientific Officer, See Yourself Well, Inc, 1999 to present. Author of Defeating Diabetes Published 2003.

Scott Becker, M.D., is a Pediatric Functional Medicine Specialist at Sanctuary Medical Center in Boca Raton, FL. He began his career in Pediatric Adolescent Medicine 18 years ago as well as a Pediatric Emergency Room Attending in some of Florida's highest acuity and busiest Pediatric ER's over the same period of time.
Hal Blatman M.D., DAAPM, ABIHM, is the medical director of the Blatman Pain Clinic and Past President of the American Holistic Medical Association. In the early 1990s he studied with the late Janet Travell, pioneer and pain physician to Pres JFK. He has been teaching for 20 years, and during the past 3 years has developed a program of workshops to train physicians on varied pain conditions.

Russell L. Blaylock, M.D., C.C.N did his residency in neurosurgery at the Univeristy of South Carolina School of Medicine. He is on the editorial board of the Journal of American Physicians and Surgeons. He has authored several books including: Excitotoxins: The Taste That Kills, Health and Nutrition Secrets That Can Save Your Life, and Natural Strategies for Cancer Patients. He is also well published in the medical arena with numerous journal articles to this credit.

Kenneth A. Bock, M.D., FAAFP, FACN, CNS, received his medical degree with Honor in 1979. He is the author of Healing the New Childhood Epidemics: Autism, ADHD, Asthma, and Allergies. For the past 25 years, he has dealt with complex medical problems by integrating alternative modalities with conventional medicine into a comprehensive integrative medical practice.
J. Alexander Bralley, Ph.D., has authored numerous research publications, is an Internationally known speaker and co-author/editor of the landmark textbook, Laboratory Evaluations for Integrative and Functional Medicine, now in its 2nd edition, and is founder and CEO of Metametrix Clinical Laboratory.

Eric R. Braverman, M.D. , is the Director of The Place for Achieving Total Health (PATH) Medical, New York City , NY, a full-service family health care integrative medical practice. He also is President of Total Health Nutrients and author of several books.

Gayle Brooks, Ph.D., is VP, Clinical Director of The Renfrew Center of Florida, a residential eating disorders treatment facility. Dr Brooks is a clinical psychologist who has specialized in the treatment of eating disorders for over 25 years.

Ben Brown, M.D., is the Director of the Integrative Medicine Family Medicine Reisdency at the University of California San Francisco . He is also the Director of Global Medicine at the University. Dr. Brown furthermore spent 15 years near the Thai-Burma border on international medical missions work. He studied under Dr. Dean Ornish and has won numerous awards as a teacher, author and lecturer.
David Brownstein, M.D. is a Board-Certified family physician and is one of the foremost practitioners of holistic medicine. He is the Medical Director of the Center for Holistic Medicine in West Bloomfield, MI. Dr. Brownstein has lectured internationally, is a founding member of the Bioidentical Hormone Initiative and has authored 9 books and a monthly newsletter, Dr. Brownstein's Natural Way to Health.

Ferdinand Cabrera, M.D., is founder and president of Genesis Health Institute, specializing in Functional and Anti-Aging Medicine. In 1992 he completed his residency in Internal Medicine at the V.A. Hospital in San Juan, Puerto Rico. Dr. Cabrera is Board Certified and has completed a Fellowship in Functional and Anti-Aging Medicine.

Wade Cooper, D.O., is an Assistant Professor of the University of Michigan Departments of Neurology and Anesthesiology and is UCNS certified in Headache Medicine. He serves as the Director of the University of Michigan Headache and Neuropathic Pain Program and the Program Director for the Headache Medicine Fellowship Training Program.

Mitchell Ghen, D.O., Ph.D., has 30 years of Integrative Medical experience. He is one of the Pioneers of I.V. Nutritional Therapies and has taught the workshops on the subject for the A4M. Author of 3 textbooks, dozens of articles, including the study guide chapter on Regenerative Medicine and a radio talk show host.

George Gillson, M.D., Ph.D., received a Ph.D. from university of Alberta before earning his M.D. from University of Calgary . He practiced Family Medicine for six years and is now the President and Medical Director Of Rocky Mountain Analytical Laboratory in Alberta Canada. He is the co-author of "You've Hit Menopause, Now What?"

Steven Graff-Radford, D.D.S., is the Director of the Program for Headache and Orofacial Pain and an Adjunct Professor at UCLA School of Dentistry. His interests include the study if headache and neuropathic orofacial pain. He has published extensively in this area and has lectured nationally and internationally. He currently serves as President of the Headache Cooperative of the Pacific.

Mimi Guarneri, M.D., FACC, is board certified in cardiology, internal medicine, nuclear medicine and holistic medicine and is the founder of the Scripps Center for Integrative Medicine. She has been recognized for her national leadership in integrative medicine by the Bravewell Collaborative receiving their Leadership Award in November 2011. Dr. Guarneri serves as the chair of the Bravewell Clinical Network for integrative medicine, and is president elect of the American Board of Integrative and Holistic Medicine.

Thomas Guilliams Ph.D., is Director of the Point Institute of Nutraceutical Research, research arm of Ortho Mollecular Products, where he serves as the VP/Director of Science and Regulatory Affairs. He is also a clinical instructor for the UW-Madison School of Pharmacy. His focus is on the evidence-based approach of Nutraceuticals.

David H. Haase, M.D., is the founder of the MaxWell Clinic for Proactive Medicine and CMO of LifeStrive. After receiving his M.D. from Vanderbilt University he trained at the Mayo Clinic and is boarded in Family and Holistic Medicine. He holds certifications in Health Coaching, Thermography, Nutrition, and Neurofeedback.

Gloria Hakkarainen, M.D. is the Medical Director of Palm Beach Weight & Wellness Centers as well as an OB/GYN physician, surgeon, author, educator and lecturer. She is a Fellow of: The American Board of Bariatric Physicians, The American College of Obstetrics and Gynecology and The American Academy of Anti-Aging and Regenerative Medicine.


Andrew Heyman, M.D., MHSA, is a nationally known expert in natural therapies. He currently sits as the clinical chair of the Consortium of Academic Health Centers for Integrative Medicine and is on faculty at the University of Michigan in the Department of Family Medicine.
Mark Houston, M.D., MS, ABAARM, FACP, FAHA , is associate clinical professor of clinical medicine at Vanderbilt University School of Medicine and Director of a hypertension institute in Nashville , TN. He has published over 120 peer-reviewed medical articles, three books, and numerous textbook chapters.

Jerry Kartzinel, M.D., is Board Certified pediatrician and a Fellow in the American Academy of Pediatrics. He specializes in the recovery of neurodevelopmental, chronic neuro-inflammatory diseases, and hormonal dysfunctions. His practice is located in Irvine, California.

Lisa Saff Koche, M.D. , is an internist with board certification in both bariatrics and internal medicine and is completing her fellowship in Anti-Aging and Regenerative Medicine. She is an Associate Professor at the University of South Florida and the Director of Cardiac Rehab at Tampa General Hospital. She is also the Medical Director of Spectra Healthcare. Dr. Koche often is featured on television, has frequently been published, and lectures on topics of wellness, hormones ,thyroid disease, nutrition and weight loss.

Jim LaValle, R.Ph., C.C.N., N.D., has 18+ years of clinical practice experience in the field of natural therapeutics and functional medicine, is author of 14 books, the latest being "Cracking The Metabolic Code" and is an adjunct professor in the College of Pharmacy, University of Cincinnati.

Alvin Lake, Ph.D., was a founding member of Michigan Head-Pain and Neurological Institute (1978), under the direction of Dr. Joel Saper. He has lectured extensively, has over 55 professional publications, coauthored Refractory Migraine: Mechanisms and Management (Oxford University Press, 2010), and has served on the board of the American Headache Society.

Joseph J. Lamb, MD is a clinical consultant in Integrative and Functional Medicine. Having completed his graduate education at the Medical College of Virginia in Richmond, Virginia and his Internal Medicine residency at Presbyterian University of Pennsylvania Medical Center in Philadelphia, he is board certified in both Internal Medicine and Holistic Medicine. Additionally, he completed one year of a Cardiology fellowship at the University of Colorado Health Sciences Center. In 2013, he achieved certification as an Institute for Functional Medicine Certified Practitioner.

He is the past Director of Intramural Clinical Research at the Functional Medicine Research Center for Metagenics, Inc. in Gig Harbor, Washington. Past Clinical experiences include nearly 17 years of private practice in Alexandria, Virginia. He is an adjunct faculty member of the Institute for Functional Medicine in Gig Harbor, Washington. He has lectured internationally in Continuing Medical Education (CME) settings (including the Institute for Functional Medicine and the Fellowship for Anti-aging, Regenerative, and Functional Medicine) and non-CME settings. He has edited several books, authored book chapters (including 3 on osteoporosis and one for the Textbook of Functional Medicine), and authored and co-authored academic papers and website presentations on a variety of Functional Medicine topics. He is the president of the Commonwealth Consultants Foundation, a regionally recognized Middle Atlantic charity chartered, to provide unique educational and social experiences and opportunities for economically deserving children and young adults.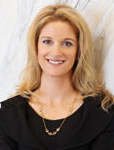 Jennifer Landa, MD, OB/GYN, FAARM is the Chief Medical Officer for BodyLogicMD. Dr. Landa specializes in helping women and men balance their hormones, restore their energy, and replenish their sex lives. At the heart of her practice is the belief that maintaining one's health is hard work and she encourages her patients to make lifestyle changes that will result in increased health. Dr. Landa just completed her first book with co-author Virginia Hopkins. Their book, The Sex Drive Solution for Women, is a no-nonsense approach to many of the sex issues that Dr. Landa addresses with her patients every day. Dr. Landa is also the Director for the Sexual Health and Treatment Certification program with the American Academy of Anti-Aging Medicine.

Kenneth Andrew Larson, M.D., FACS, FASMBS, is a fellow of the American College of Surgeons and a fellow of the American Society for Metabolic and Bariatric Surgery. He is the medical director of JFK Medical Center's Bariatric Wellness and Surgical Institute, a certified Center of Excellence in bariatric surgery. He manages an active established practice and sees approximately 40 unique bariatric surgical patients every week.

Todd LePine, M.D., graduated from Holy Cross College and Dartmouth Medical School, and is board certified in Internal Medicine. He currently works with Dr. Mark Hyman as a staff physician at The UltraWellness Center located in Lenox, Massachusetts in the Berkshires and also worked as a staff physician at Canyon Ranch Health Spa in Lenox, Massachusetts consulting with clients from around the world.

Jay Lombard, D.O., is the Chief of Neurology at Bronx Lebanon Hospital. In addition to his clinical duties, he is an Associate Professor of Neurology and Pharmacology at Touro Medical College, Assistant Professor of Neurology at Cornell Medical School and a Clinical Instructor of Neurology at Albert Einstein College of Medicine. He is the author of several critically acclaimed books, including the recently published work;" Freedom from Disease".

Richard Lord, Ph.D., completed his degree in Chemistry at the University of Texas. He then went on to do a fellowship at the NIH and subsequently was the Chairman of the Department of Chemistry at Life University. He is currently the Chief Sciene Officer at Metametrix Laboratory. He has numerous published articles in scientific magazines to his credit along with authoring two textbooks.

Herbert Malinoff, M.D., is the president and founder of Pain Recovery Solutions and is a graduate of the University of Michigan Medical School. He is a Fellow of both the American College of Physicians and the American Society of Addiction Medicine (ASAM) and specializes in treating patients with chronic pain syndromes, addiction, and in detoxification as well as internal medicine needs.

Sharon McQuillan M.D., is a board certified physician who has been practicing Anti-Aging and Aesthetic Medicine for over 14 years. She is current medical director of the Ageless Aesthetic Institute, Ageless Regenerative Institute, and director of the A4M Aesthetic Fellowship.

Jack Monaco, M.D., received his MD from the Bowman Gray School of Medicine in North Carolina. He completed a residency in Obstetrics & Gynecology and practiced this specialty until 2007. He is Fellowship trained and Board Certified in Anti-Aging, Functional & Regenerative Medicine. At The Monaco Center for Health & Healing, he and his trained staff help his patients achieve health & wellness. He is an Oral Board Examiner for A4M and lectures throughout the United States.

David Perlmutter, M.D., is a board-certified neurologist and Fellow of the American College of Nutrition. He is a frequent lecturer at symposia sponsored by such medical institutions as Columbia University, Scripps Institute, and Harvard University. He was awarded the 2002 Linus Pauling Award for his pioneering work in innovative approaches to neurological disorders, and received the 2002 Denham Harmon Award for his work in advancing the understanding of free radical biochemistry and mitochondrial dysfunction in neurological diseases.

Larry Richardson, M.D., is the current president of the American Society of Bariatric Physicians and has been a full time medical bariatrician since 1986. Honors received in his specialty field include 'Bariatrician of the Year', ASBP Fellow, and the Raymond Dietz award for continuing contributions to ASBP.

James C. Roberts, M.D., is Board Certified in Internal Medicine and Cardiology. His practice, which emphasizes integrative approaches to the patient with advanced or inoperable CV disease, is located in Toledo, Ohio.

Mark Rosenberg, M.D., is board-certified in emergency medicine and is active in drug research. He has recently patented a drug for the treatment of obesity that will soon be entering clinical trials. Over the past three years, Dr. Rosenberg has developed and refined a novel protocol for the treatment of advanced cancer.

Ron Rothenberg, M.D., is a former Clinical Professor and Course Director of Preventative and Family Medicine, University of California , San Diego School of Medicine. He is the author of Forever Ageless and has recently been featured in the University of California M.D. television series.

Robert Rountree, M.D., practices family medicine in Boulder , CO , is board certified, and is an adjunct clinical faculty of the Institute for Functional Medicine in Gig Harbor , WA . He is also a Diplomat of the American Board of Holistic Medicine, and is co-author of numerous books including: The New Breastfeeding Diet (McGraw-Hill, in press), and A Natural Guide to Pregnancy and Postpardum Health (Avery, 2002).
Michael A. Schmidt, Ph.D. did his Ph.D. research in molecular medicine within the Life Sciences Division at NASA Ames Research Center. He is a member of the Society for Neuroscience and the Metabolomics Society. He is the author of Brain-Building Nutrition and of Beyond Antibiotics: Strategies for Living in a World of Emerging Infections and Antibiotic-Resistant Bacteria (2009).

Stephen T. Sinatra, M.D., F.A.C., C.M.S., is Assistant Clinical Professor of Medicine at University of Connecticut School of Medicine. He is board certified in Cardiology and Internal Medicine, and is the former Chief of Cardiology at Manchester Memorial Hospital . He has authored several books, including Lose to Win , Heartbreak and Heart Disease , Optimum Health , and The Coenzyme Q10 Phenomenon .

John B. Sullivan, M.D., MBA, practices medical toxicology and environmental health and has served as Medical Director of the Arizona Poison Center and past Associate Director of the Rocky Mountain Poison Center in Denver, Colorado. He is the co-author and co-editor of the textbook, Clinical Environmental Health and Toxic Exposures, published by Lippincott, Williams and Wilkins, Philadelphia, 2001.

Sahar Z. Swidan, Pharm.D., BCPS obtained her Doctor of Pharmacy degree from the University of Michigan and then she completed a three year research fellowship in Bio-Pharmaceutics at the University of Michigan. She previously was the Director of Pharmacy at Chelsea Community Hospital and the clinical pharmacist for the inpatient head and chronic pain service. Currently she is President & CEO of Pharmacy Solutions in Ann Arbor, MI which is a unique, personal and educational specialty pharmacy and Clinical Associate Professor of Pharmacy at the University of Michigan, College of Pharmacy. Dr. Swidan is board certified and advanced fellow in anti-aging and regenerative medicine.

Filomena Trindade, M.D., MPH, practices Functional Medicine in Capitola , CA , is a graduate of the Fellowship in Anti-Aging and Regenerative Medicine and teaches at the Institute of Functional Medicine (IFM). She is currently very active in developing teaching programs in Anti-Aging and Functional Medicine.

Eric Westman, M.D., is an associate professor of medicine at Duke University Medical Center, and Director of the Duke Lifestyle Medicine Clinic, and is co-author of The New Atkins for a New You. His research and clinical practice focuses on the treatment of obesity, diabetes and tobacco dependence.

Catherine Willner, M.D., is Chair of the American Academy of Neurology Pain Section's Scientific Committee. She is certified by the American Board of Psychiatry and Neurology. Dr. Willner has published several studies in the field of Neurology and Pain Management. She practices Neurology

James L. Wilson, DC, ND, PhD is the founder of ICA Health and the non-profit, Health Sciences Research Foundation. Through his long career as physician, scientist, educator and formulator, he has contributed significantly to the clinical understanding of the impact of stress on health. In 1998 he coined the term "adrenal fatigue" to describe a distinct, diagnosable syndrome and his popular book, Adrenal Fatigue: The 21st Century Stress Syndrome, has been translated into several languages. Dr. Wilson approaches stress from the perspective of both a clinician and a scientist, and is currently working on the interrelationship between adrenal pathways and nutrients.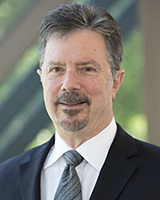 David T. Zava, Ph.D., President and Director of ZRT Laboratory in Beaverton , OR , and co-author of What Your Doctor May Not Tell You About Breast Cancer is a research scientist. His work includes the study of basic hormonal regulation of breast cancer and the symptoms, signs, syndromes and diseases of Western society.