In response to the unprecedented and continuous developments surrounding the COVID-19 outbreak, A4M has committed to providing the medical community with timely and valuable resources and tools to effectively navigate the evolving healthcare landscape. As an ongoing hub of educational programming, relevant news, and patient resources, this platform will serve to equip medical practitioners with guiding support throughout the COVID-19 outbreak.
So much is changing within the medical environment today, but here at A4M we are-- as always-- here to support and empower medical practitioners who serve as leaders at the frontlines of our shared communities.
Browse through our collection of useful resources and stay tuned for ongoing weekly program updates.
Weekly Webinar
WEEK 7


Promising New Therapies

Wednesday, May 27 at 12:00 EDT

Today we will discuss some novel treatment strategies for COVID-19 with Dr. Scott Antoine. Dr. Antoine is board certified in Emergency Medicine as well as in Integrative Medicine by both the Metabolic Medical Institute (affiliated with the University of South Florida and George Washington University) and the American Board of Integrative Medicine. Additionally, Dr. Antoine is board certified practitioner with the Institute for Functional Medicine. In his 27 year medical career, Dr. Antoine has cared for the sickest of the sick patients both in and out of the hospital setting.

The objectives of this Q&A session are to:
Describe adjunctive agents and a protocol for inpatient use with COVID-19
Describe mechanisms of shock and respiratory failure and why sometimes intubation and mechanical ventilation are necessary.
Describe the current status of testing and the "numbers game" with COVID statistics

Watch Now
Educational Webinar Library
Redefining Medicine Podcast:
Special Edition
COVID-19 FOLLOW UP
with Dr. Joseph Bellanti
Tune in for this special edition of A4M's Redefining Medicine podcast for an illuminating conversation with Dr. Joseph Bellanti the founder and Director of the International Center for Interdisciplinary Studies of Immunology at Georgetown University Medical Center.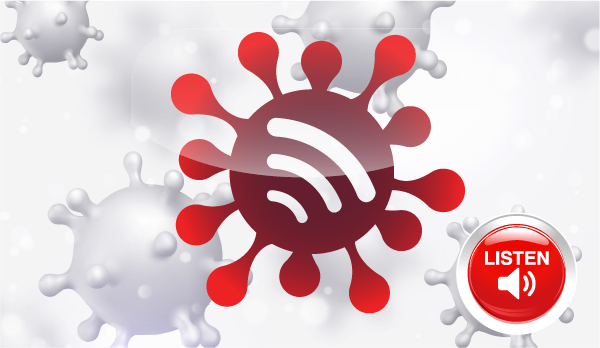 Practitioner Handout
Practitioner Handout Library
Resources for Clinicians
World Health Organization:
Centers for Disease Control and Prevention (CDC)
STATE-WISE
MEDICAL JOURNALS & CLINICAL NEWS
Other resources