ABAARM Fast Track to Completion
Distinguish Yourself with the Proper Credentials
Become A4M Board Certified by the end of 2014 with our Accelerated program
Why become Board Certified?
Establish yourself as a leading A4M Board Certified Professional in your region.
Demonstrate to your patients that you are committed to the prevention of the diseases associated with aging.
Benefits of the Fast Track Package
Specially designed for healthcare practitioners seeking A4M Board Certification

The fastest, most comprehensive and economic way to become A4M Board Certified

Inclusive of all costs at a discount

A unique opportunity to combine home studying with the opportunity to sit for exams and attend conferences and the BONUS to attend a symposium
A4M is offering an accelerated program package for you to become Board Certified by the end of 2014.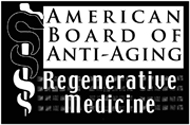 1 Year A4M Membership
Conference pass for the 22nd Annual World Congress in Anti-Aging and Regenerative Medicine in Orlando, FL (May 15th-17th)
Registration to a 2014 Symposium of your choice
ABAARM Exam Review Kit
ABAARM Written Review Course
ABAARM Written Exam
ABARM Oral Review Course
ABAARM Oral Exam
Take the ABAARM Exam at the following events:
Call us for Package Pricing
Find Out More about A4M Board Certification
boards@a4m.com
1-(888) 997-0112
---
Asian Fast Track Top
What is the Asian Fast Track Package?
A new accelerated way for Asian physicians to become A4M Board Certified by the end of 2014
A practical schedule allowing participants to study from home and attend exams and events in South East Asia
An economic package inclusive of all costs and exclusive benefits
A tailored program specific to Asian physicians' requirements
The package includes all Board requirements plus some additional benefits:
Registration fees for both examinations (Written & Oral)
Delivery to your home of the "Review Kit" inclusive of all study materials
Access to the 2 annual A4M conferences in South East Asia
Membership in the A4M inclusive of free directory listing and membership certificate
Free access to A4M Workshop & discounts towards A4M products
Asian Fast Track Flyer
[PDF]
For full details and price of the Fast Track package please leave us your contact details on the left hand side or email internationalevents@a4m.com
---
Europe and Middle East Fast Track Top

What is the Fast Track Package?
A new accelerated way for European and Middle Eastern physicans to become A4M Board Certified by the end of 2014.

A practical schedule allowing participants to study from home and attend exams and events in London and Dubai.

An economic package inclusive of all costs and exclusive benifits

A tailored program specific to physicians' requirements

The package includes all Board requirements plus some additional benefits